This is a sponsored conversation written by me on behalf of Hobby Lobby. The opinions and text are all mine.
This is a sponsored conversation written by me on behalf of Hobby Lobby. The opinions and text for my winter wonderland styled mantel are all mine.
Happy Thanksgiving week friends! It's almost that time to start decking the halls and I couldn't be more excited to team up with Hobby Lobby and share some inspiration on how to decorate your holiday mantel this year and for under $100. Their AMAZING tree selection has me like woah! And so do their prices. Hobby Lobby is my favorite store when shopping for holiday decor, or any decor for that matter – who's with me?! I decided on a Winter Wonderland theme since this would be perfect to keep up all winter long – when I first spotted those snowflake and fluffy trees, my wheels started spinning and there was no turning back!

Cost Breakdown
Winter Wonderland Sign: 50% off – $17.49
Container of White Snowflakes: 50% off – $4.99
Five Silver Snowflakes Placemats: 50% off: – $2.99 each
Two Large Silver Snowflake Trees: 50% off: – $9.99 each
Two White Faux Fur Trees: 4.99 each
One Small White and Silver Tree: 50% off – 4.99 each
Two Gray Bottle Brush Trees: 50% off: 4.99 each
White Tinsel Garland: 50% off: $5.99
Already had: Two White Candle Holders
TOTAL SPENT: $88.35

Winter Wonderland Details….
My favorite part? Those five huge snowflakes on top are actually placemats! So fun to use unique items for your mantel that you normally wouldn't think would fit. The last item I spotted was the Winter Wonderland sign and it was off to decorate! 🙂
I used clear pushpins to add all of the snowflakes to the wall. It's the easiest way to not destroy your walls with too many nail holes. I placed many more white snowflakes around to give it a glittery and snowy feel. Those white snowflake come in a big container of about 25 or so. Regularly priced $9.99 and 50% off – you just can't beat it! I had a few left over and used them as ornaments on my Christmas tree.
My main key to decorating a mantel is using various heights. Try not to use all the same size trees or objects. I also love using different textures and patterns to create a visual that really attracts the eyes. I'm also big on keeping everything uniform – but that's totally a personal preference.
I've also seen a lot of "ONE-DERLAND" themed first birthday parties – how fun and festive would this be for a focal point at a party?!
Don't forget to use this coupon on your next Hobby Lobby trip! Just simply show the cashier this photo from your phone – so easy!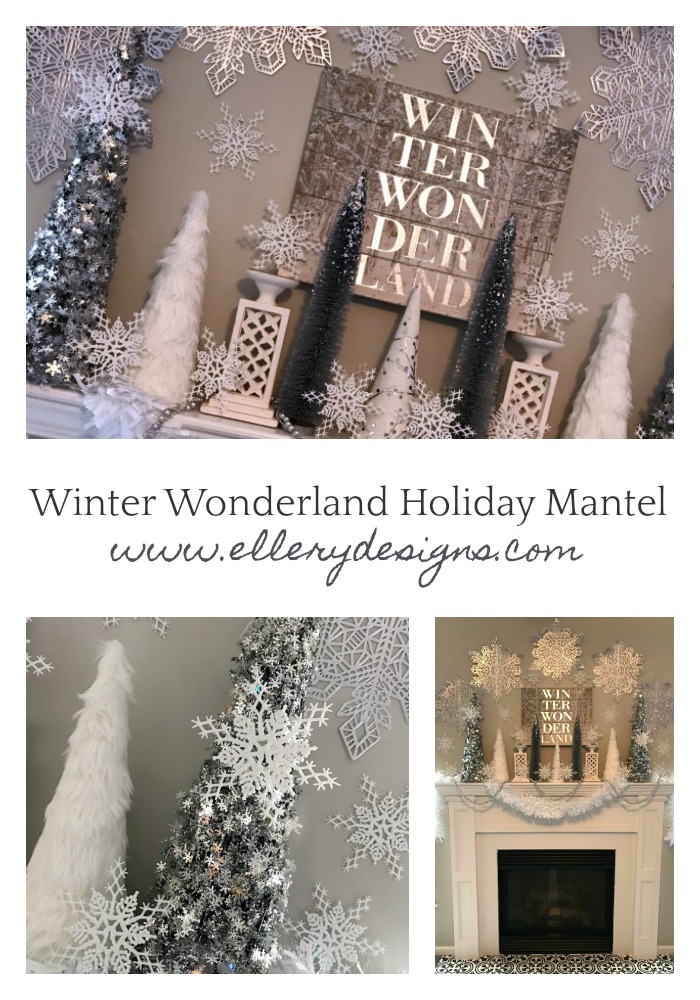 I hope this inspires you to create your own Winter Wonderland. What theme/style do you normally go with for Christmas? I typically decorate using the traditional red and green color scheme but I'm loving the classic look of silver and white! It's giving me all the glam and glittery feels! Which are you – Team Winter Wonderland or Team Farmhouse Christmas?! Press play to view slideshow below….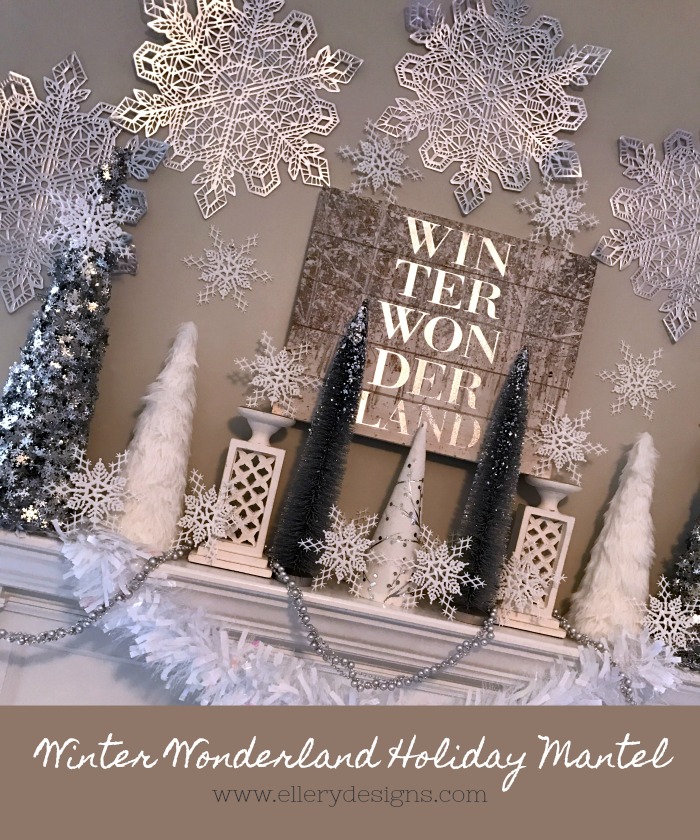 Comments submitted may be displayed on other websites owned by the sponsoring brand.