Happy New Year!! I can't even believe we are beginning a new year already. Time flies when you're having fun! I love January, but only for the fresh starts and new beginnings. Otherwise I could skip these winter months and move right in to April. 😉 Being able to decorate a new home sure makes me happy and inspired!
Last week, I had the pleasure to help my BFF decorate her new home. I'm in LOVE. Styling is my favorite and I think it turned out great! Her style is trendy, wordy and colorful, which I just love. Check out the photos below and I tried to let you know where everything is from below each photo. Let me know your favorite pieces in the comments or you can always pin your favorites!

As you can see she loves Olivewood Designs, you can see many of her hearts and darling teepee featured in her decor. SO darn cute!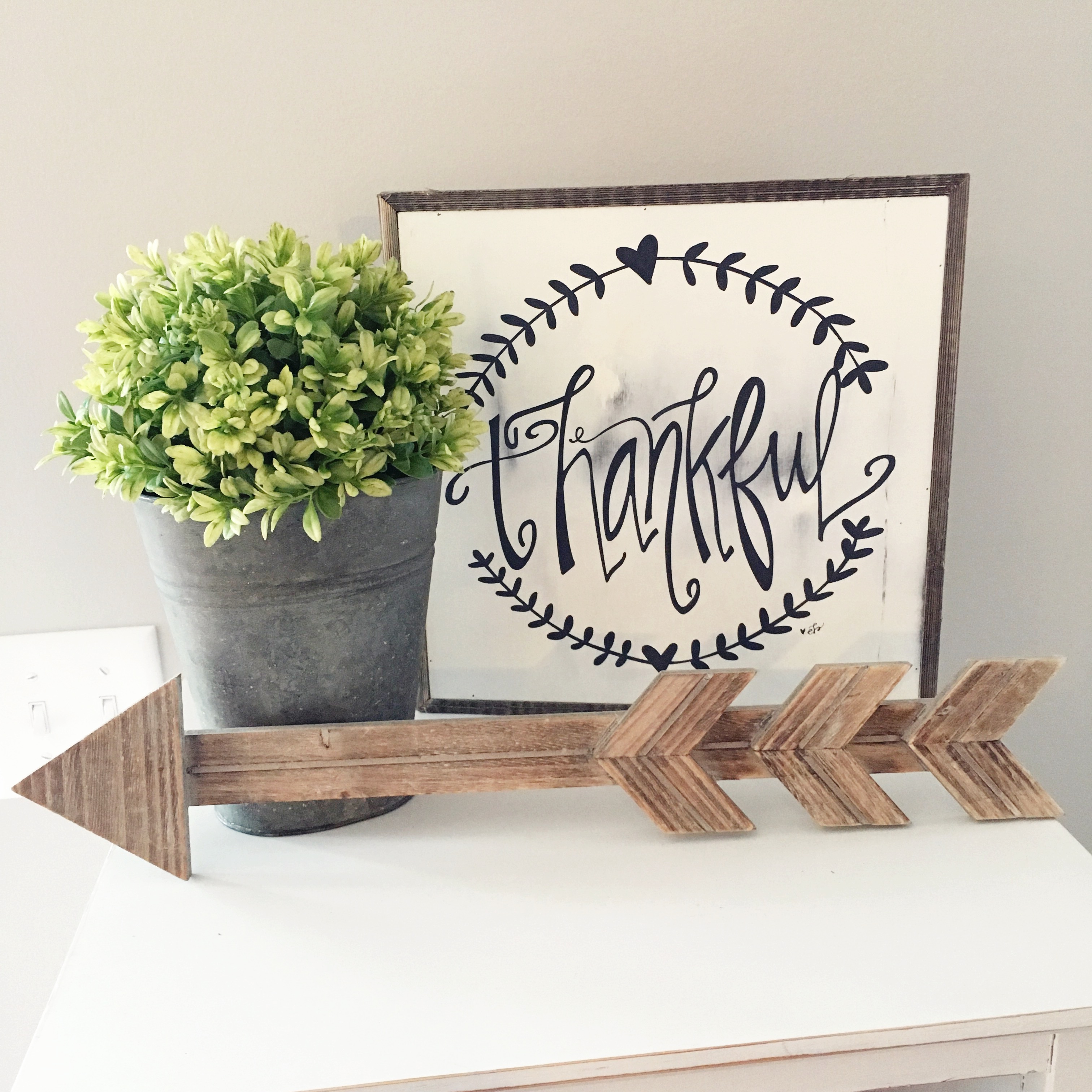 Everything above from Hobby Lobby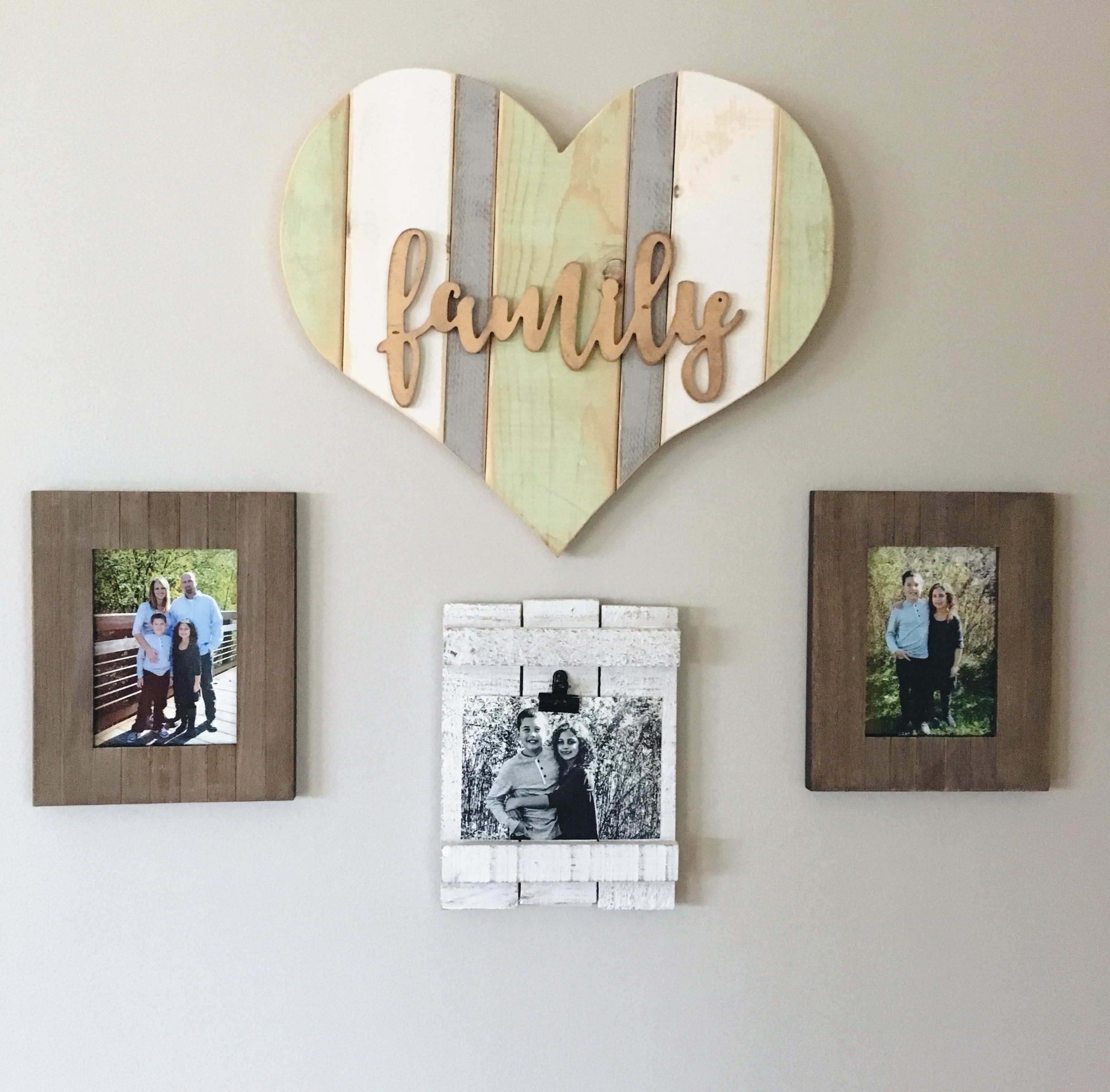 Family Heart: Olivewood Designs // Frames: Hobby Lobby
OK, now how darling is this shelfie!? I had SO much fun decorating it. She scored that adorable, distressed shelf at Hobby Lobby last year on clearance.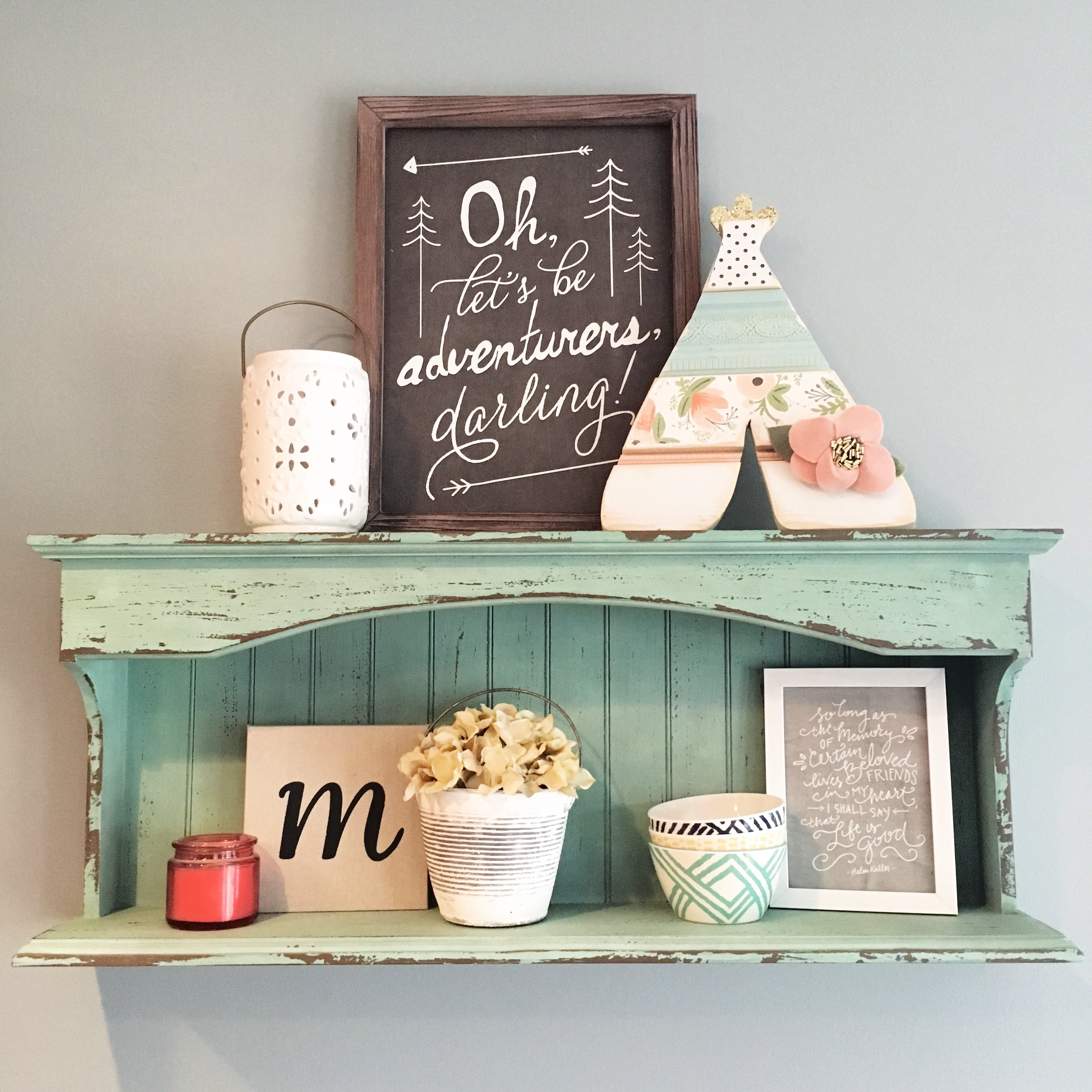 Aqua Shelf, Adventurers Sign: Hobby Lobby // Teepee: Olivewood Designs // Mini Bowls: Target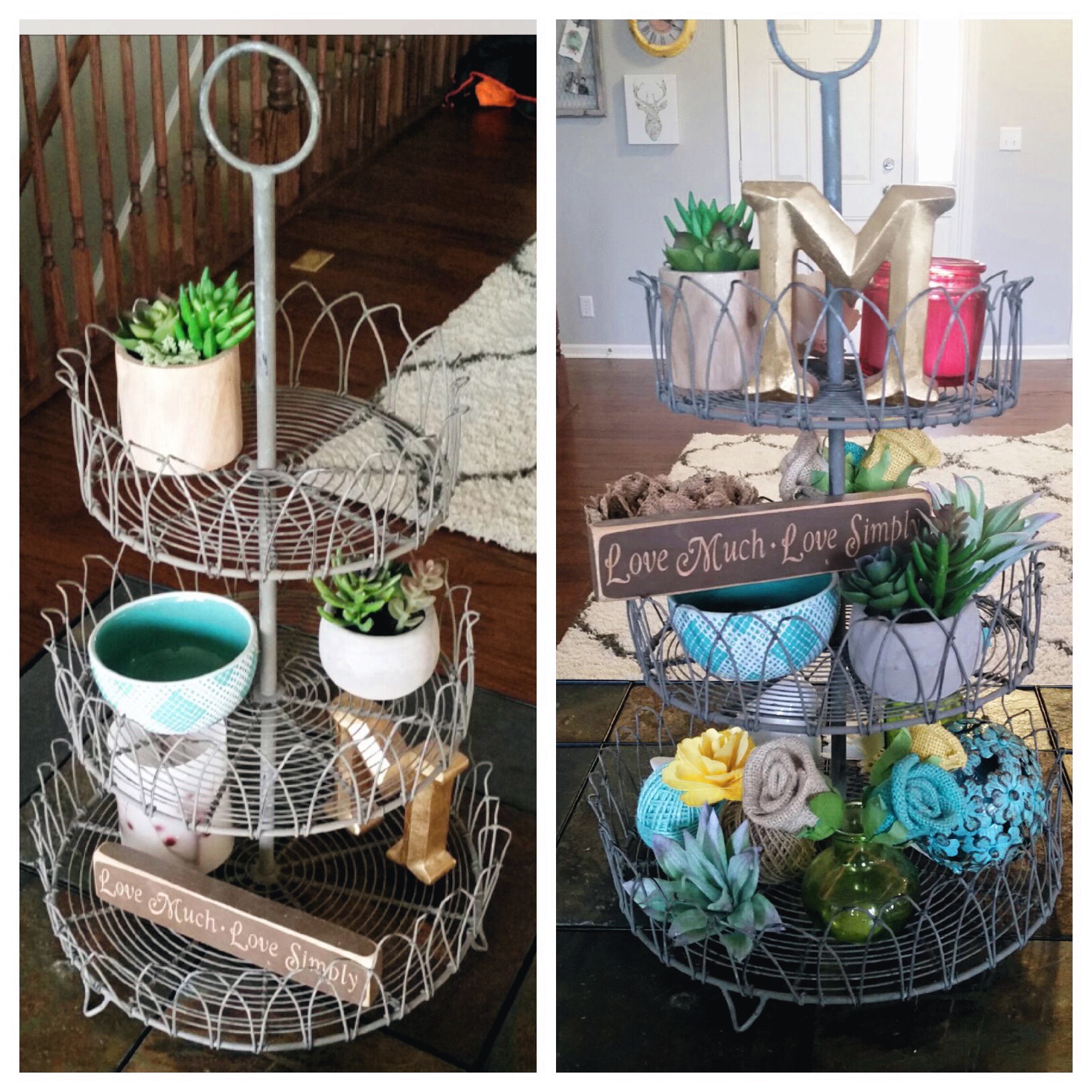 Three Tiered Stand: Olde Farm Creek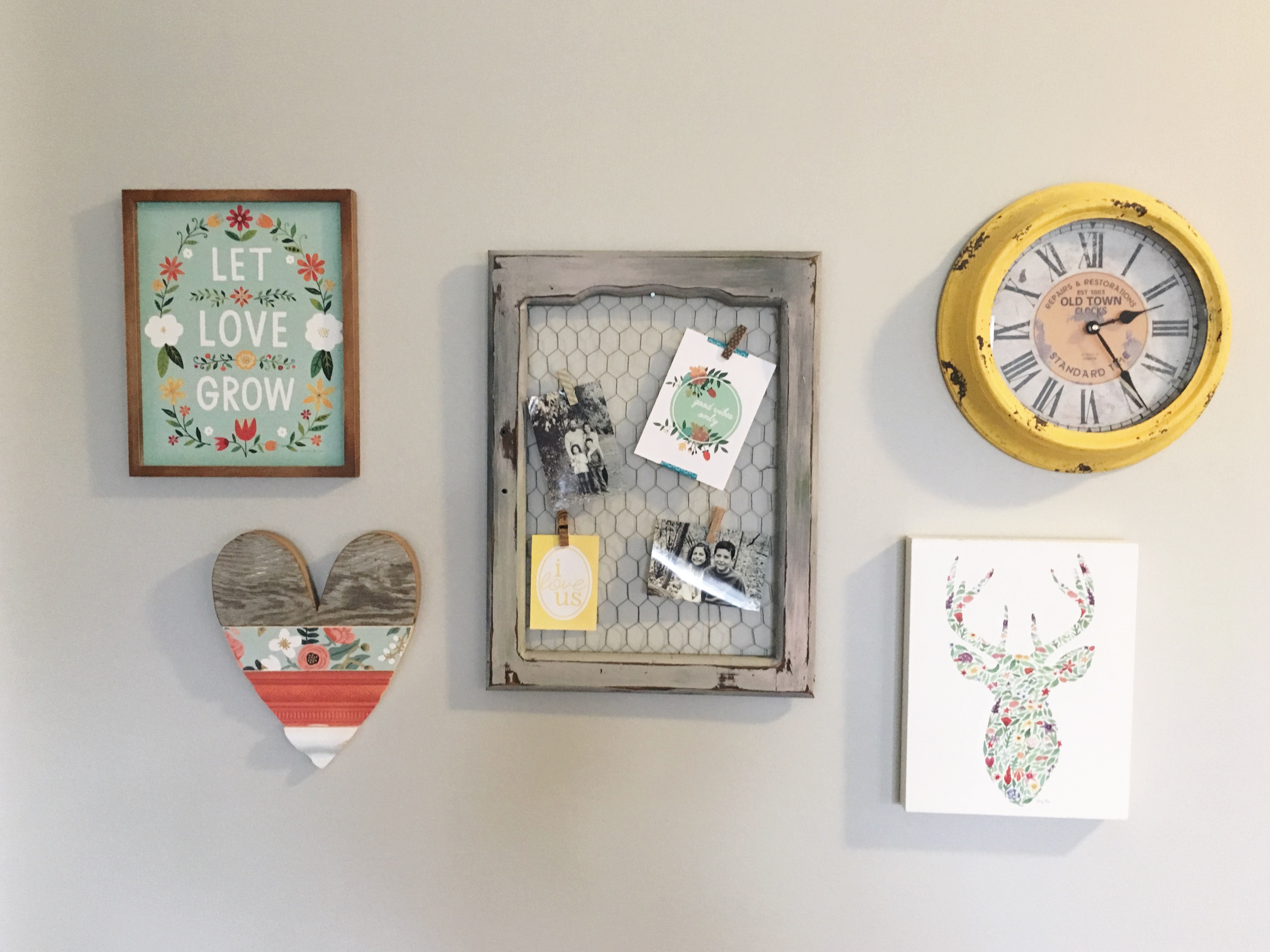 Let Love Grow Sign, Deer Sign, Clock: Hobby Lobby // Heart: Olivewood Designs // Chicken Wire Frame: Flea Market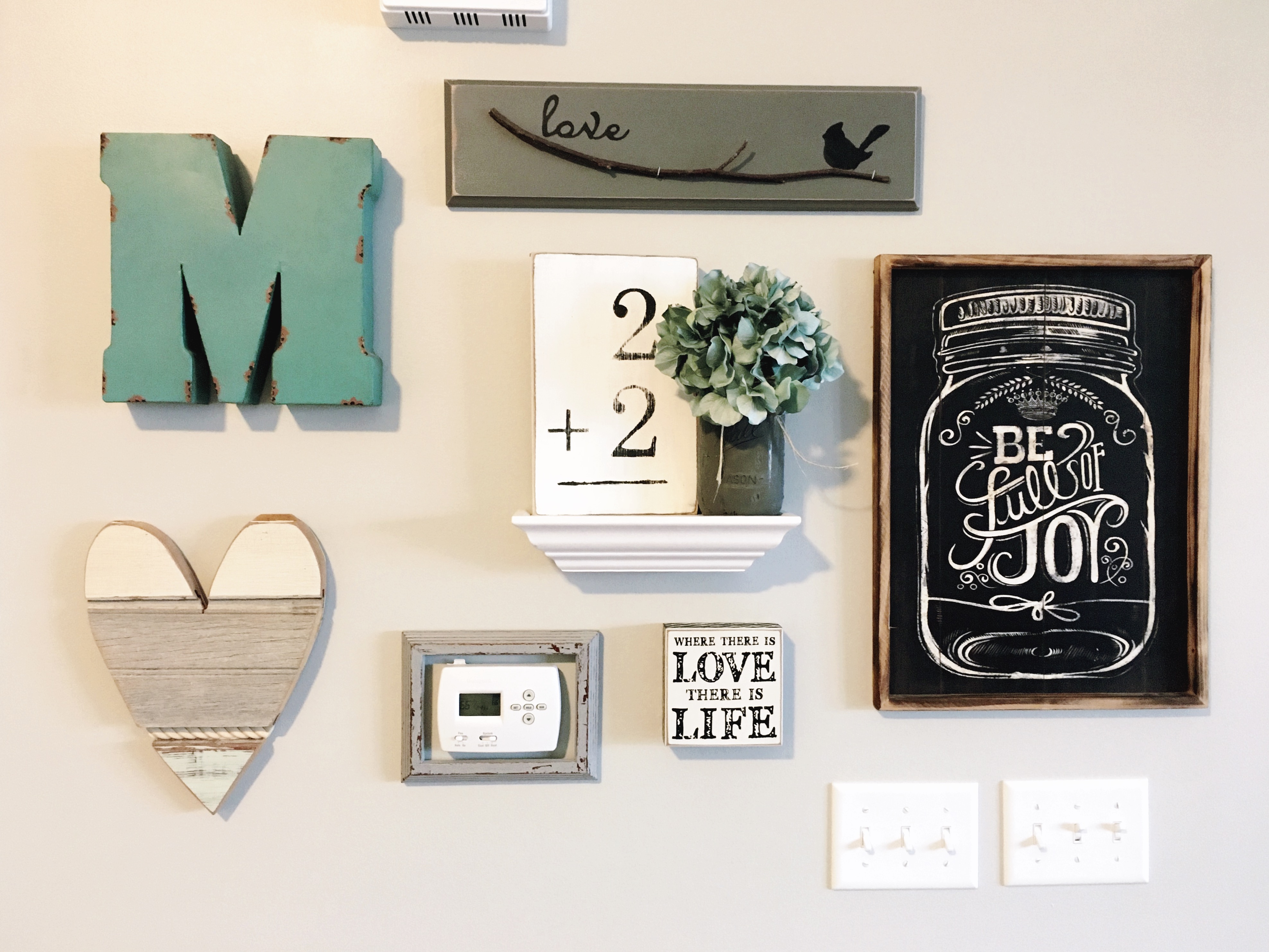 M Monogram, Mini Shelf, Be Full of Joy Sign, Love Life Sign: Hobby Lobby // Heart: Olivewood Designs // Flashcard: Barn Owl Primitives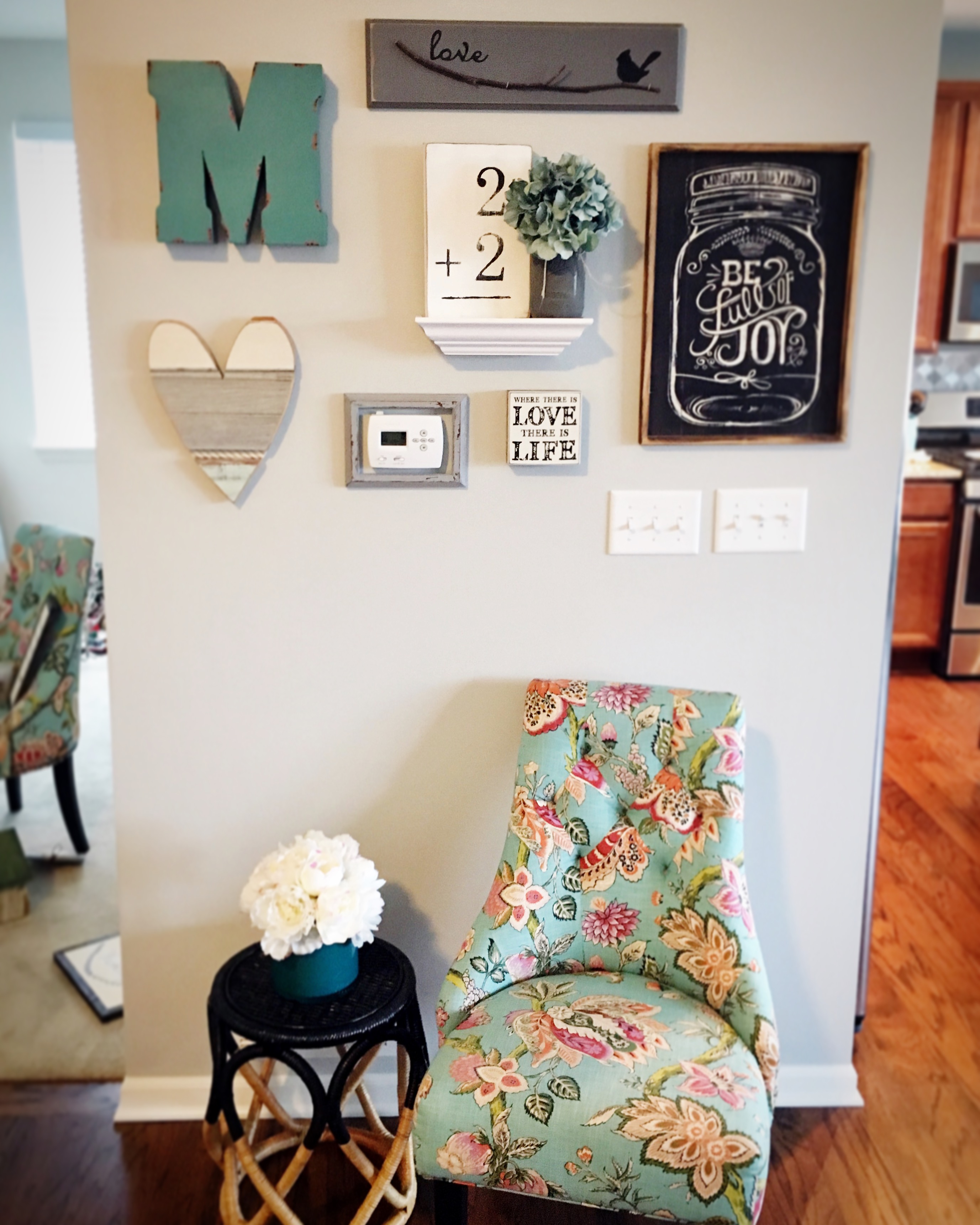 Chair: World Market // Stool & Flower Arrangement: Target
I'm totally obsessed with the above space! Ignore the background, I was too excited to move all the background mess away before taking a picture 🙂 I found that stool for her at Target on clearance for $23.99. Was regularly $80. Score! I love how it looks here and pulls in some of the black from the above wall decor. Her brother came up with the idea of using the frame to put around the thermostat. Done and done! Much of this decor she already had from her previous home but we used it in many different ways for her new home and it looks so cozy and complete! Hope you found some inspiration – which area speaks to your decor loving heart?