This is a sponsored conversation written by me on behalf of Hobby Lobby. The opinions and text are all mine.
I'm so excited to share my 10 favorite things at Hobby Lobby right now!
I know what you're thinking….ONLY 10? I could make a whole day of it and share 100 things but for now I'll do my best to keep it to ten. (Head to my Instagram Stories to see a couple more of my favorite things not shown here – I have a hard time following the rules. Ha.)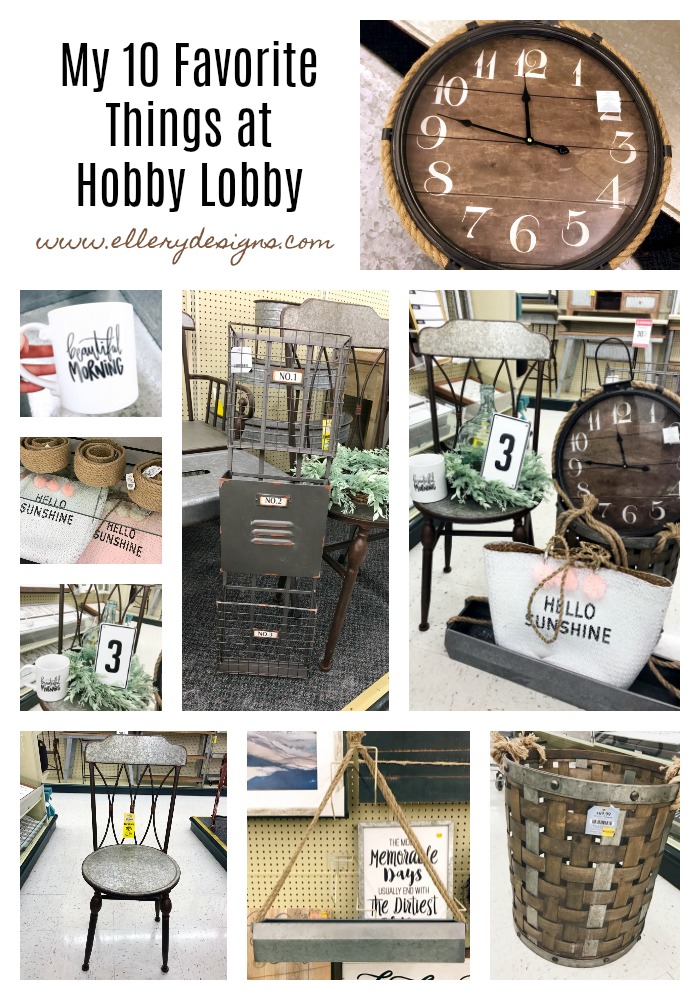 Nothing makes me happier than a trip to Hobby Lobby. It's hands down my favorite store for affordable decor and you know I love all things farmhouse and Hobby Lobby's farmhouse game is ON POINT you guys. I mean seriously killer and GREAT prices. First things first, don't forget to grab your coupon!
My Top Ten Favorite Things at Hobby Lobby
Favorite thing #1 Hello Sunshine bag
First thing I spotted and thought HOW STINKING CUTE IS THIS!! Makes me excited for Summer! It was available in two color options. Loving the shabby boho vibes.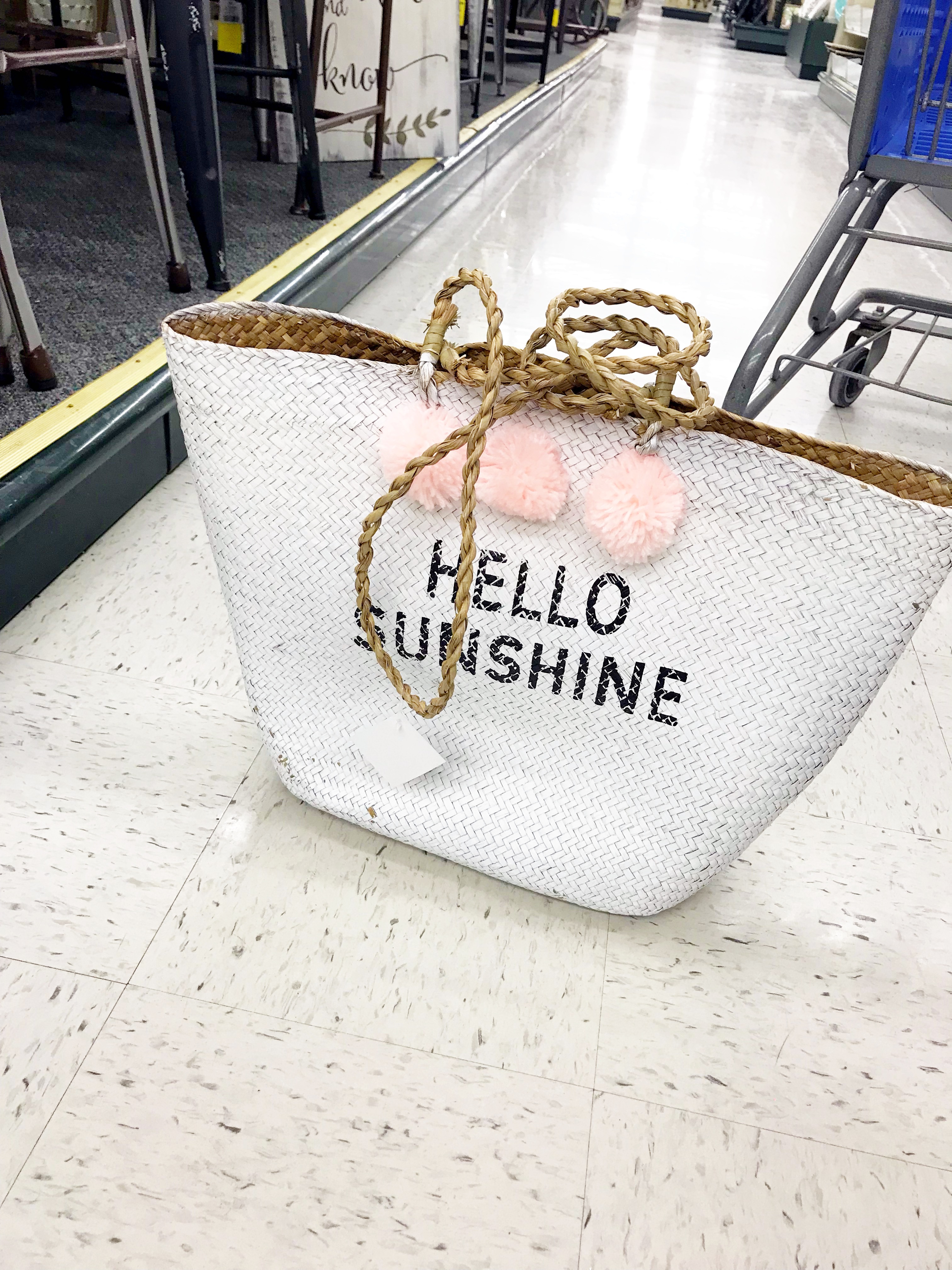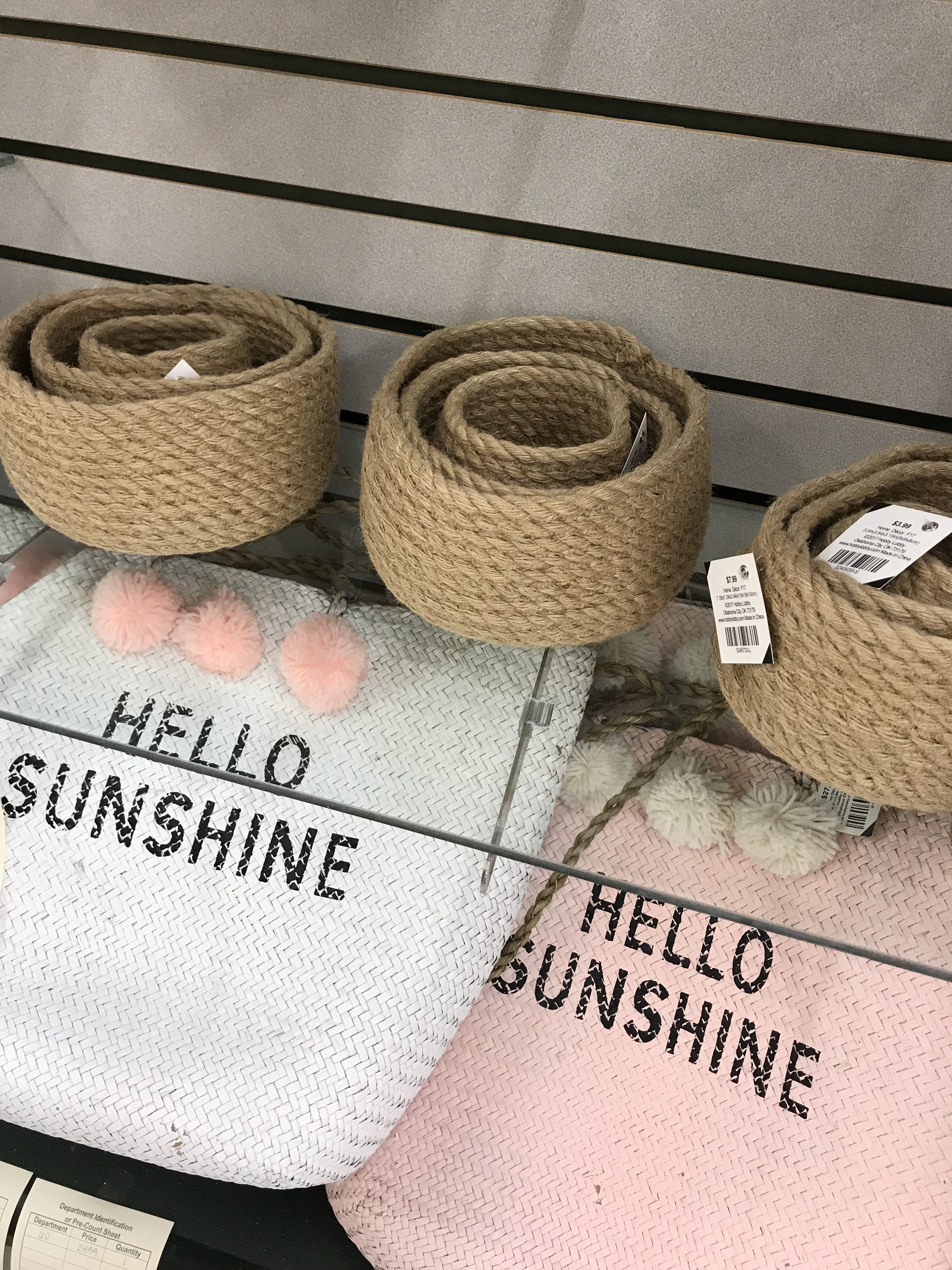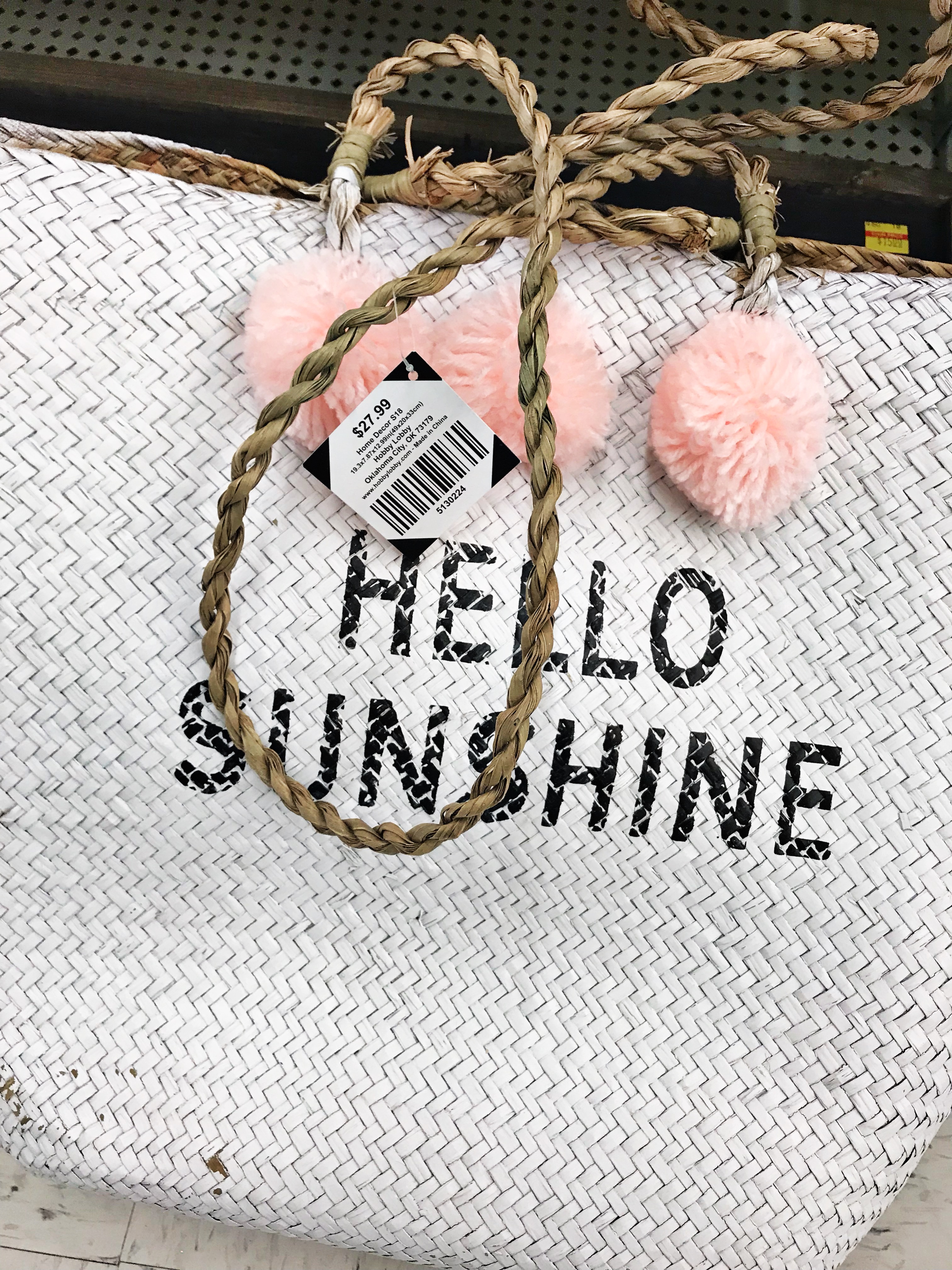 Favorite thing #2 Three-tier Metal Basket Holder
I was SO excited to see this back at Hobby Lobby! I purchased this several years ago and it's one of my favorite things to hold all of our school papers, bills, etc. Do you want to know why this is also one of my favorite things? Because Hobby Lobby shared this photo of mine back ohhh, three or four years ago on Instagram when I bought it. It was my first ever Instagram share by a company and it MADE MY YEAR!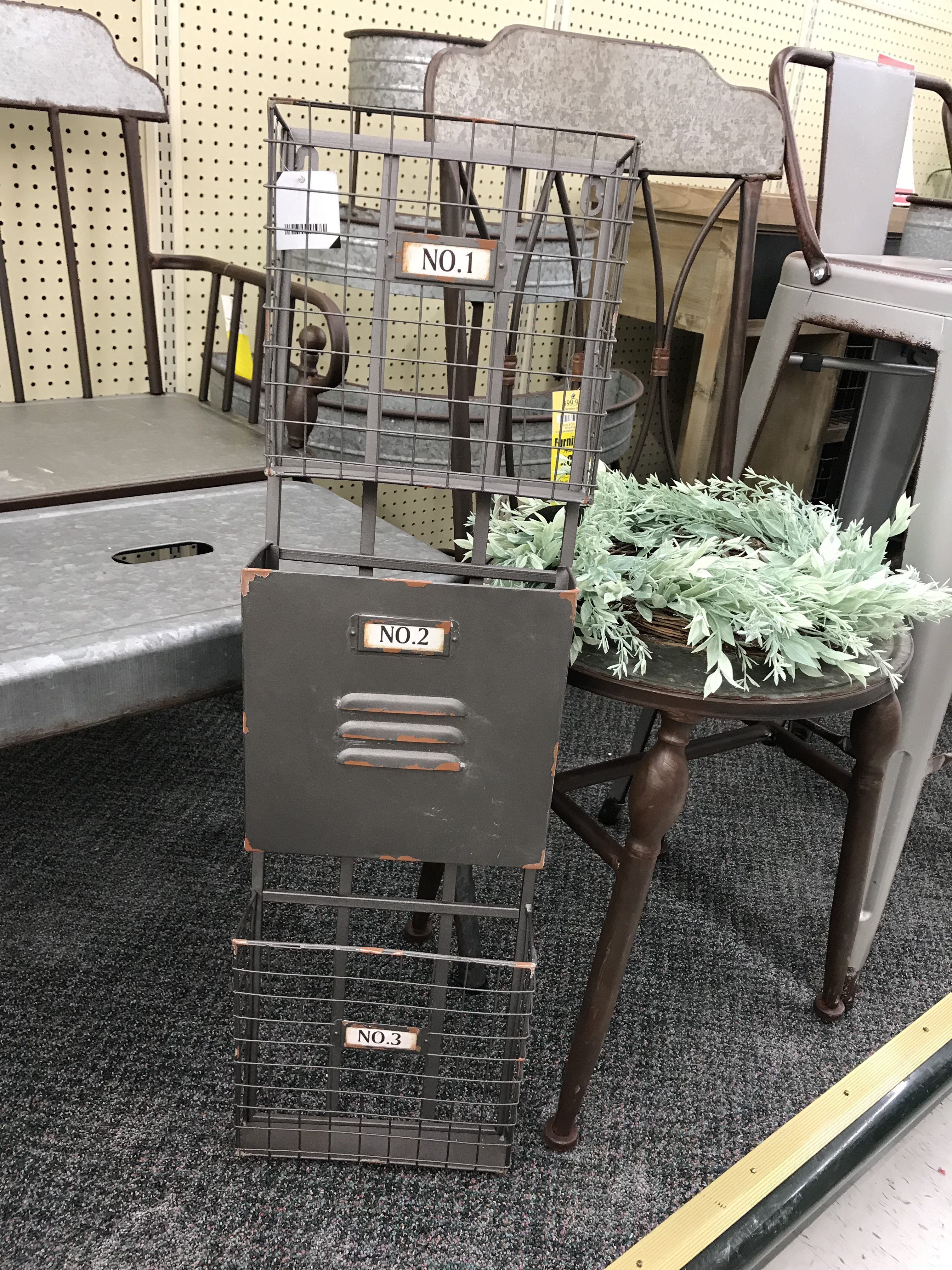 OK, so this is my #1 fav, I had to say it! I have these in our home and LOVE the versatility of them. SO fun and for an amazing price! On sale for $22.49 – make sure you purchase when wood and metal decor is 50% off or use your coupon!!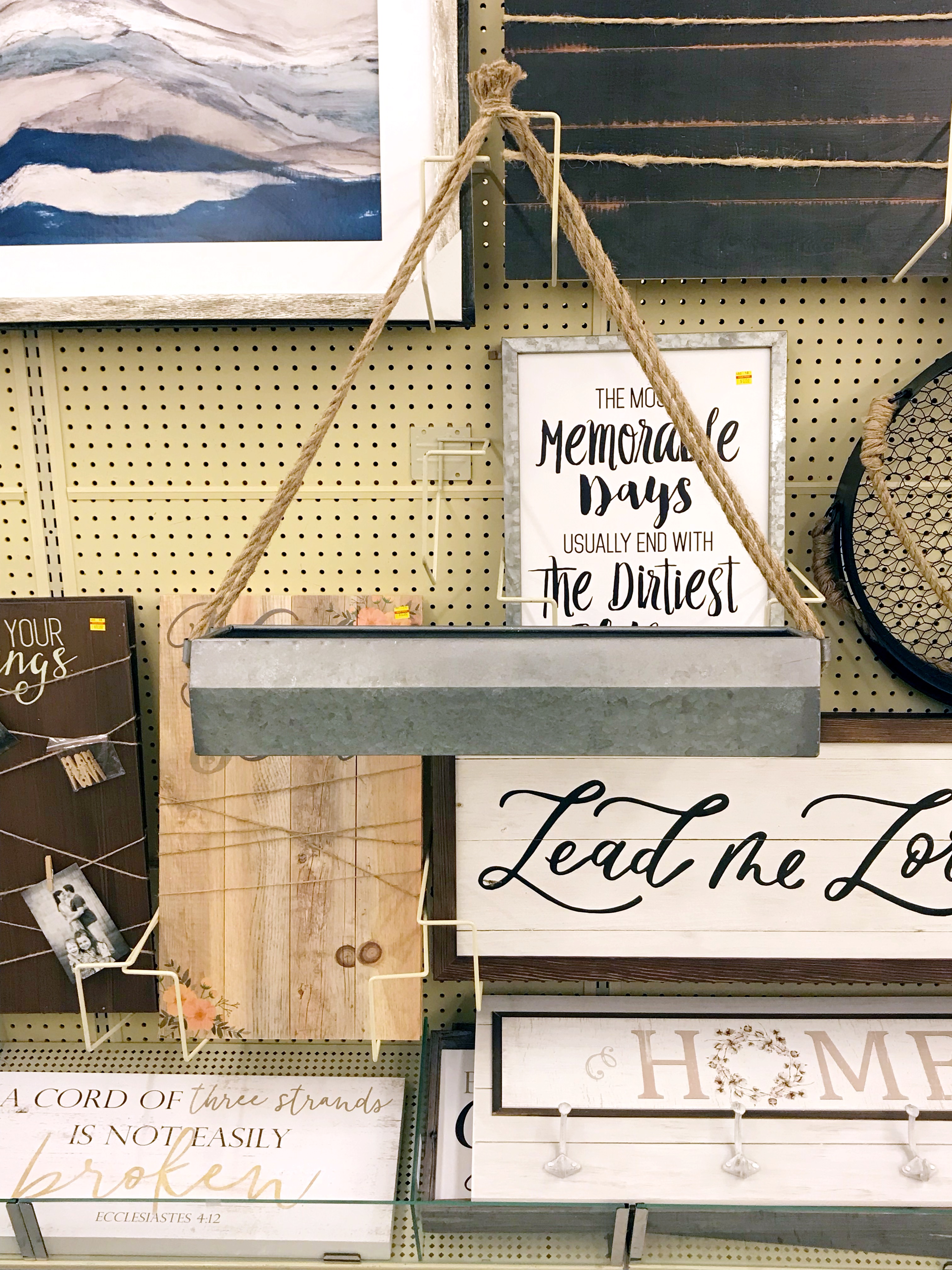 Here's how I have mine styled in our home….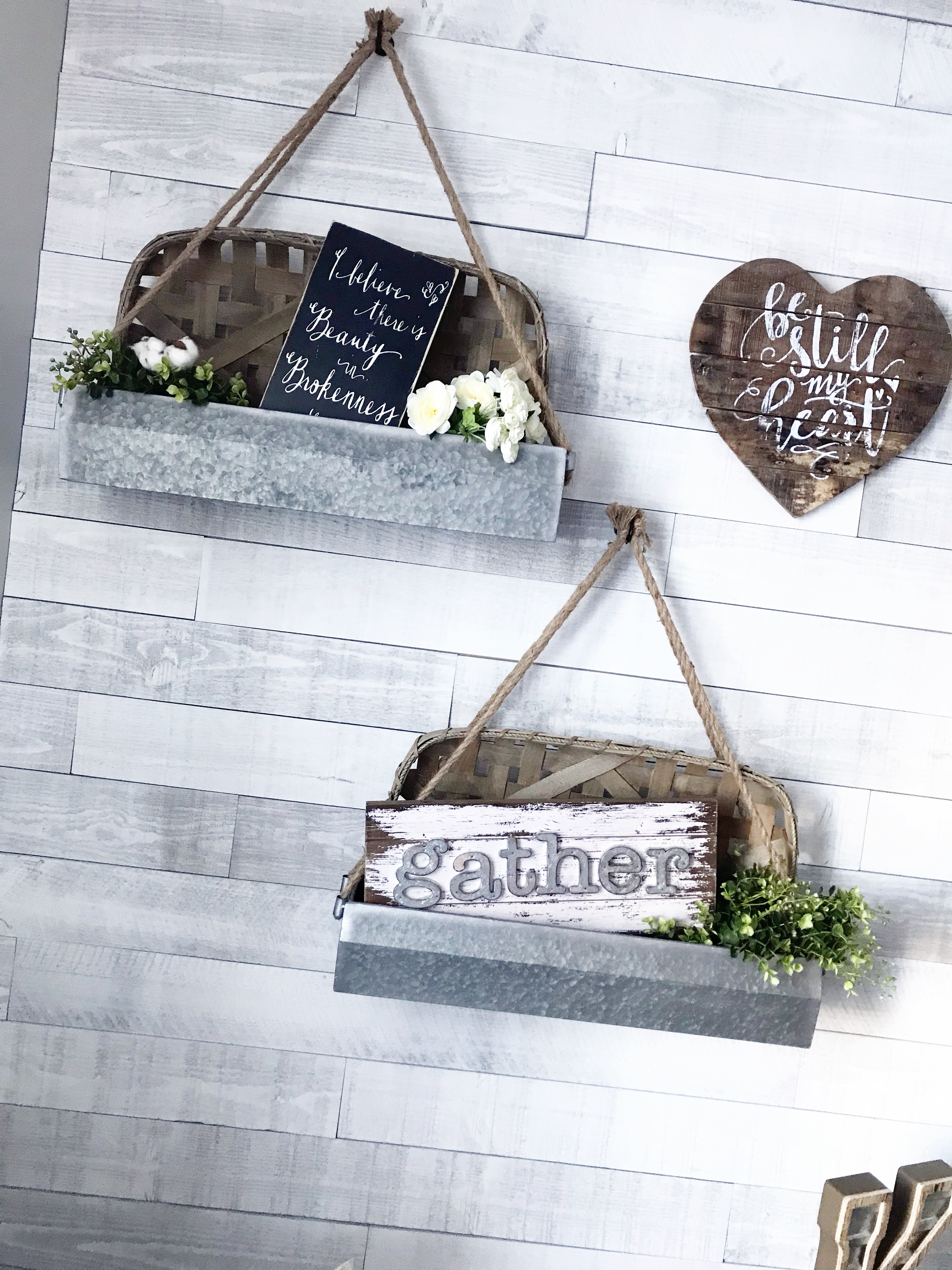 This gorgeous rosemary wreath is simple yet can be used in so many ways. I like resting smaller wreaths on a styled vignette. I also love them laying flat around a candle or jar. I even like how it looks paired with the mint vase as seen further below.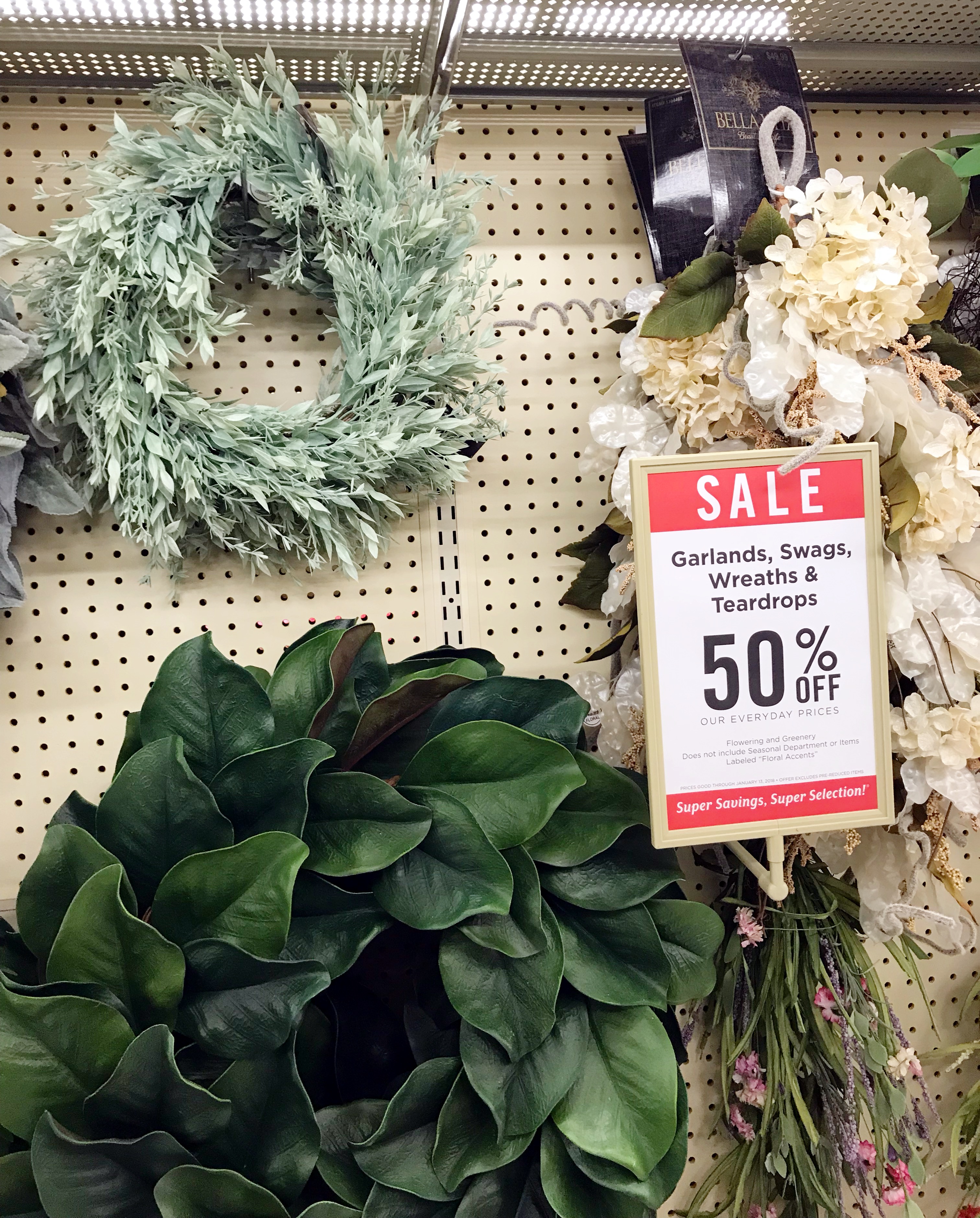 Favorite thing #5 Black and White Number Sign
Sometimes the littlest things grab my eye. I love the number 3, and this little metal sign would be the perfect addition to a gallery wall or tucked in a cute little vignette or styled tray. Below is where I have mine styled in our upstairs gallery wall.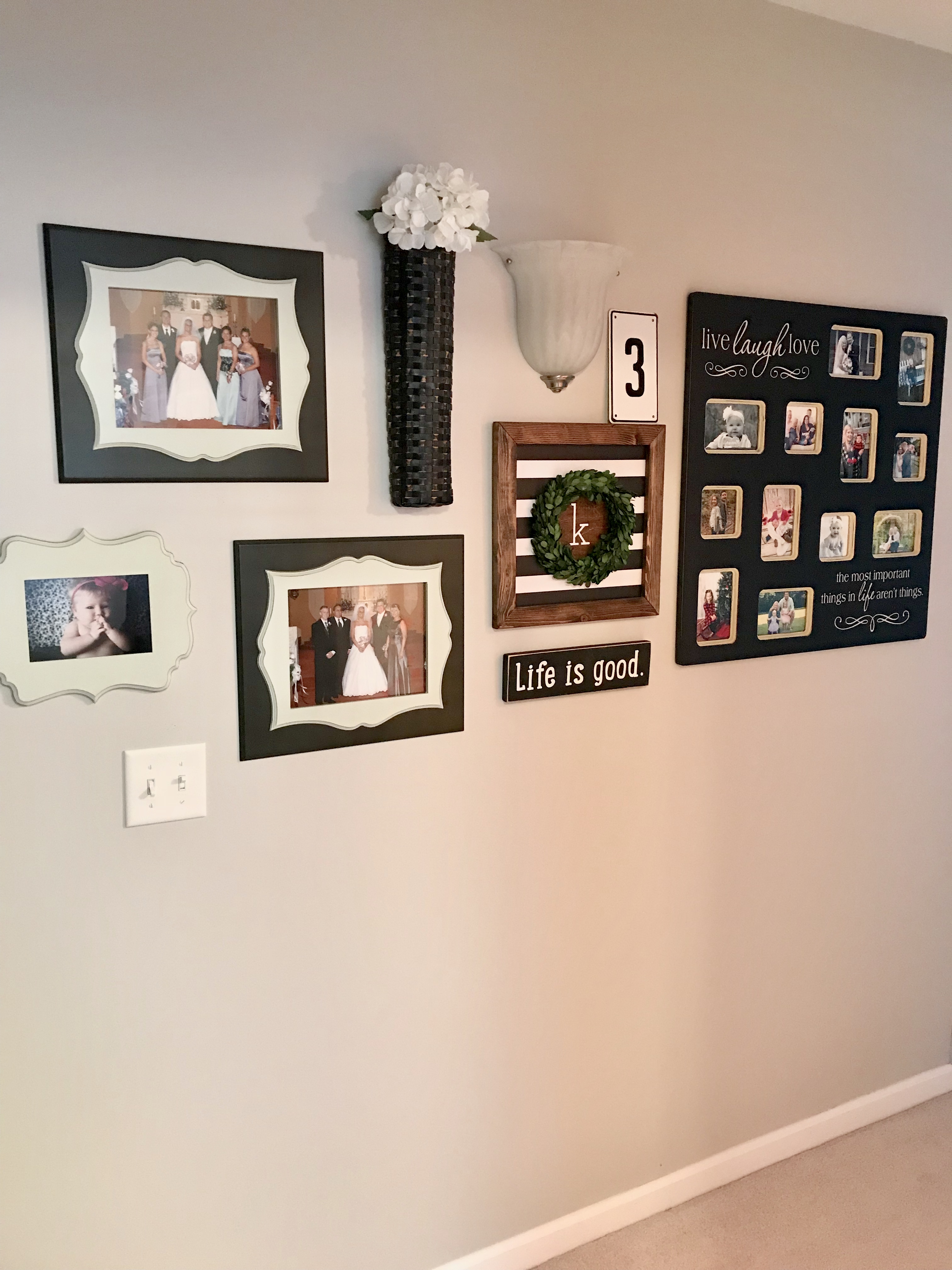 The clock aisle is one of my favorite aisles to walk down and just dream. Again, such great deals when they are 50% off. This one always catches my eye – gives off some fun farmhouse vibes and the size is just right!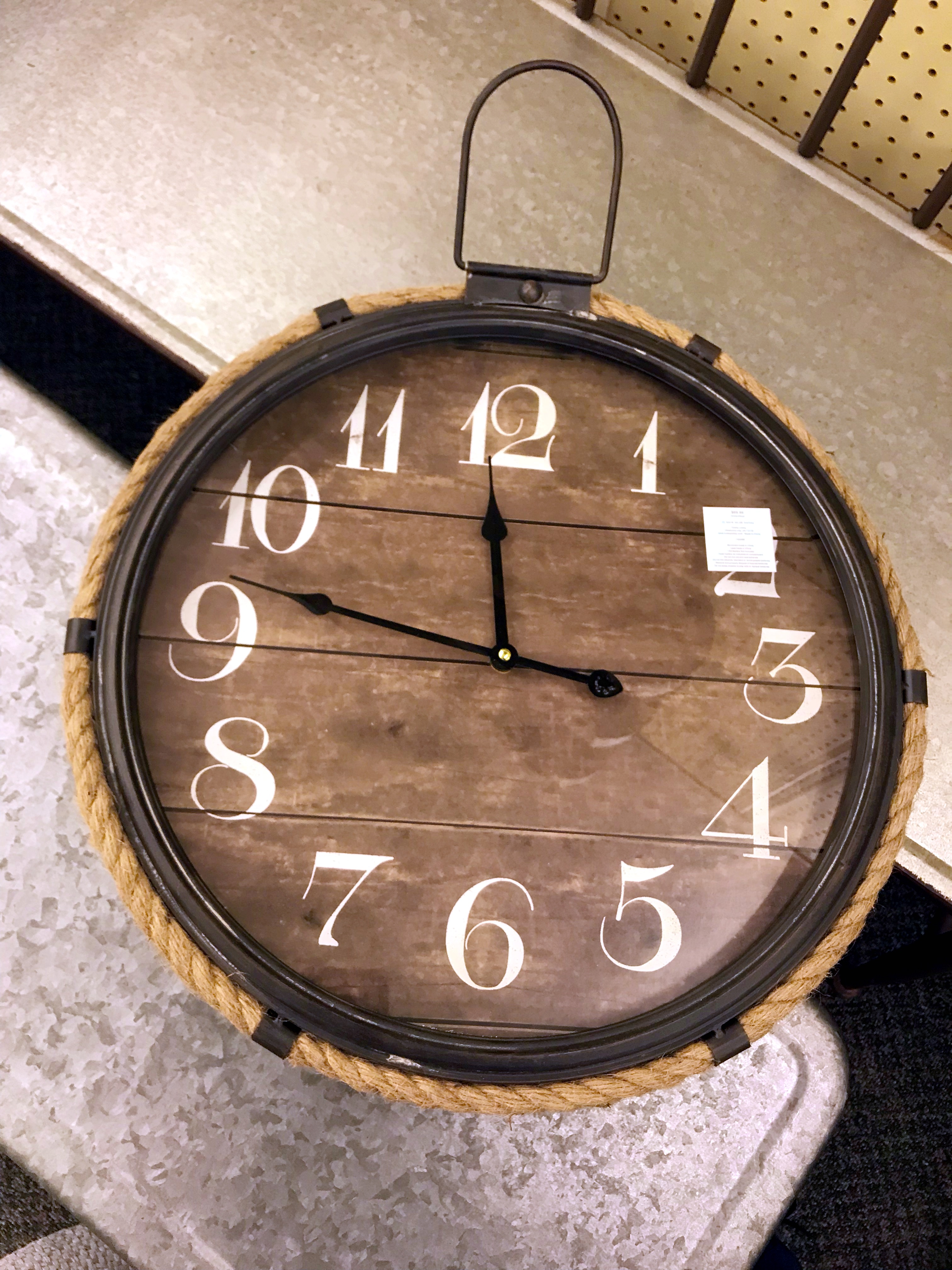 Favorite thing #7 Farmhouse Chair
Come to mama. Um, pretty sure I fell in love with the clearance section and all things galvanized. These chairs are SO cute and would be cute styled alone in a cozy corner vignette or at a smaller dining room table.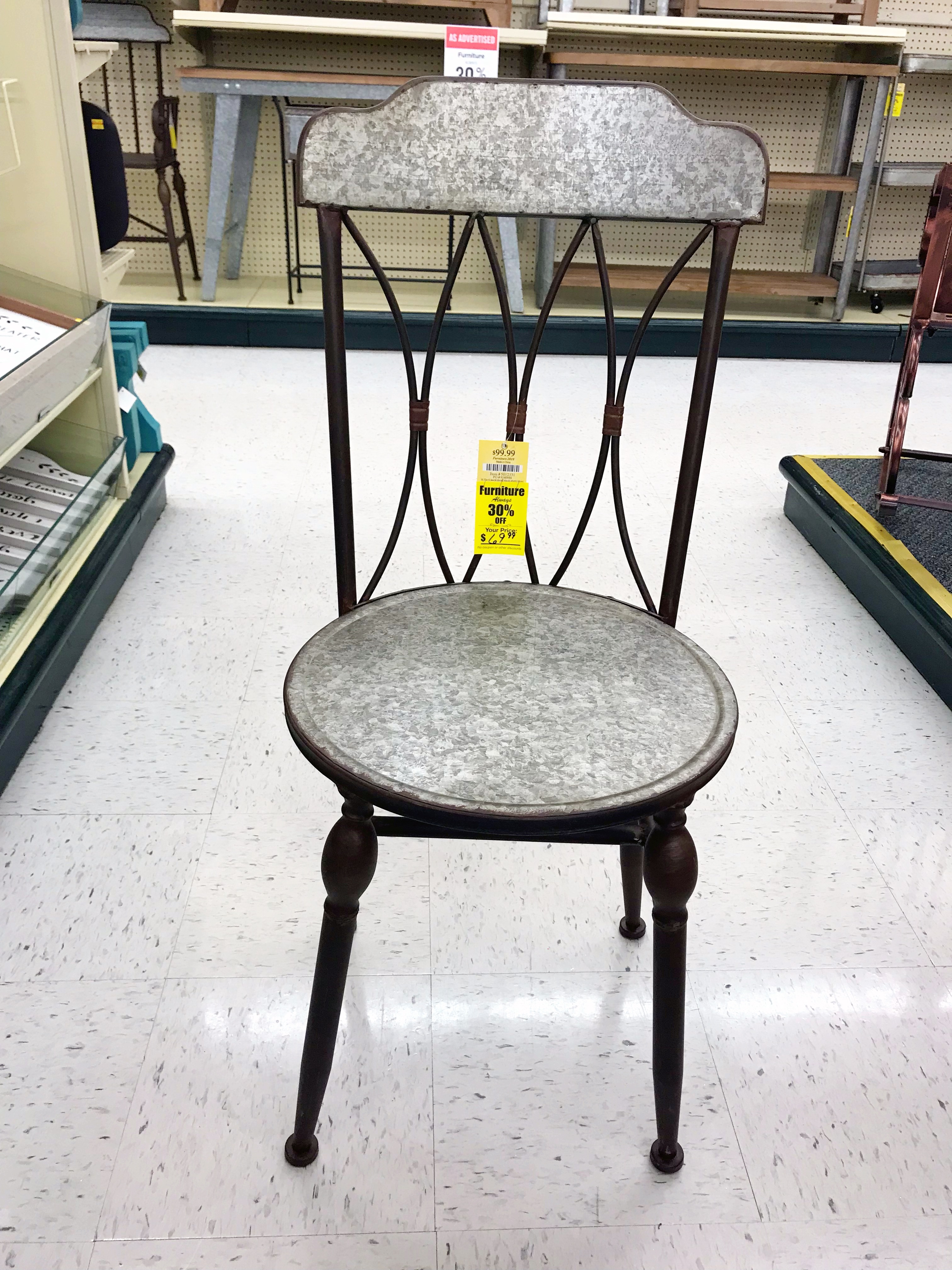 Doesn't get any cuter than this and everyone could use this beautiful reminder each morning 🙂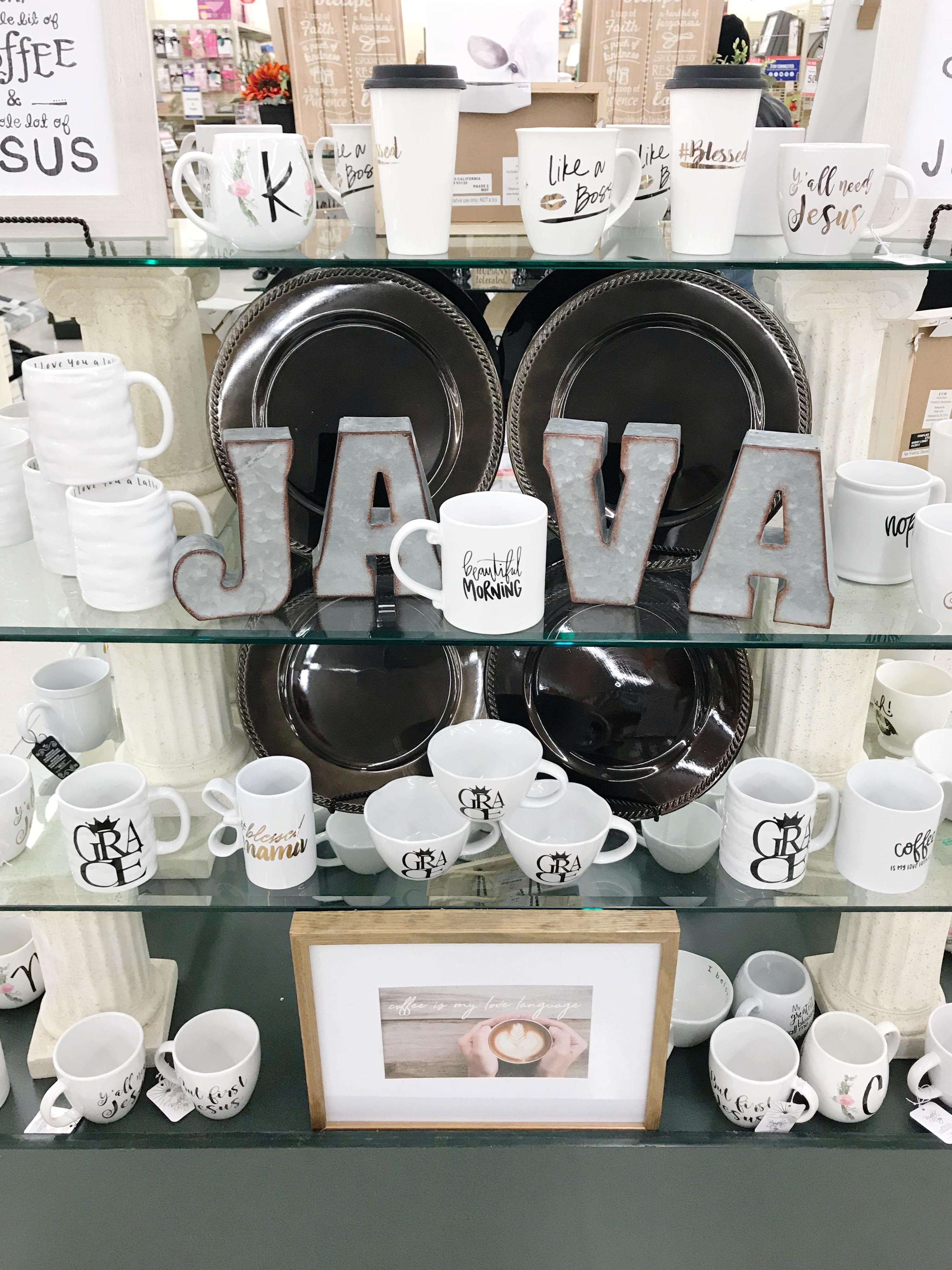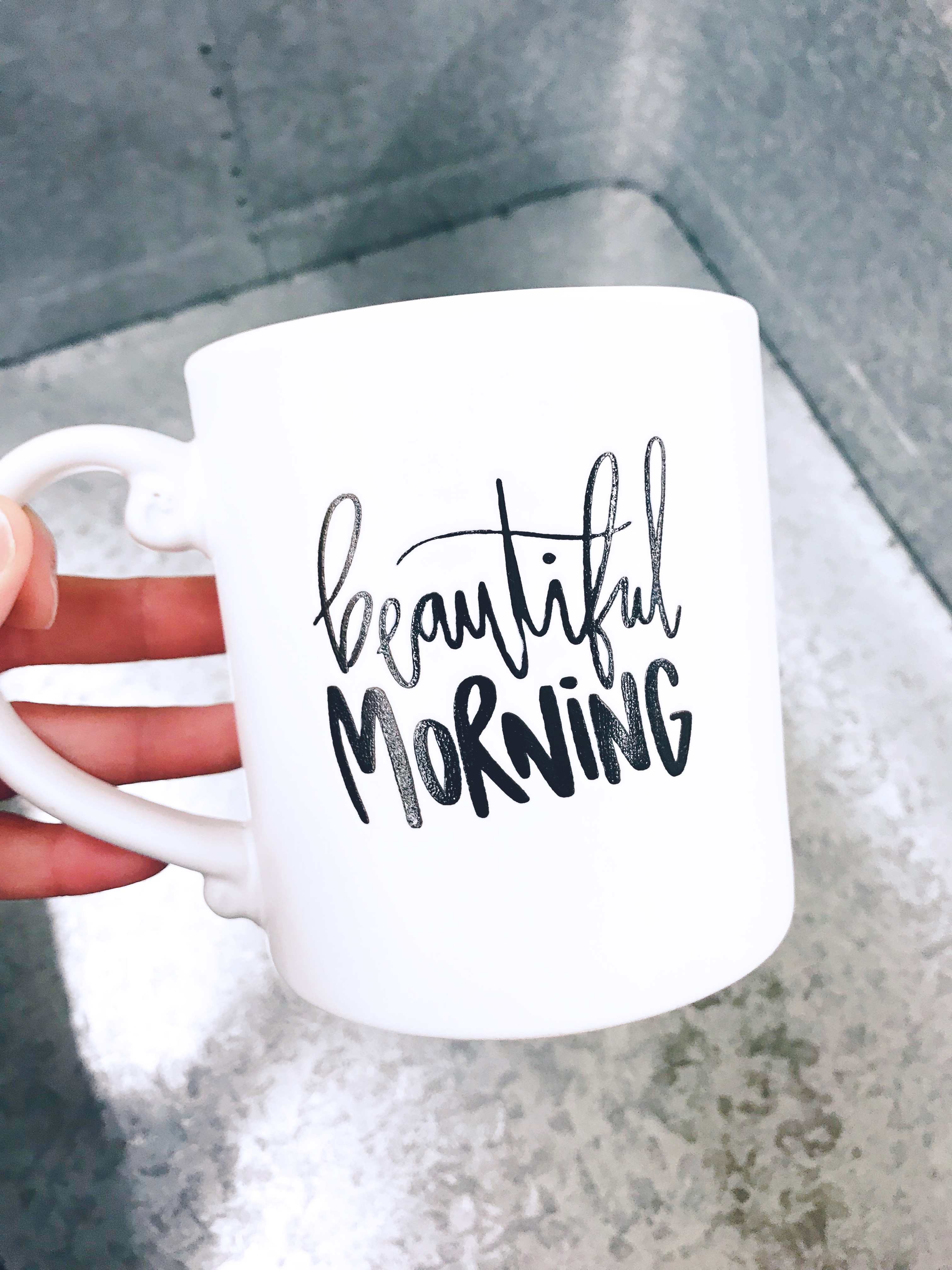 I love this jug and the price. Perfect to hold pretty faux lambs ear or cotton stems. The color is a beautiful mint color. It's in the aisle with all of the fabulous farmhouse signs and decor.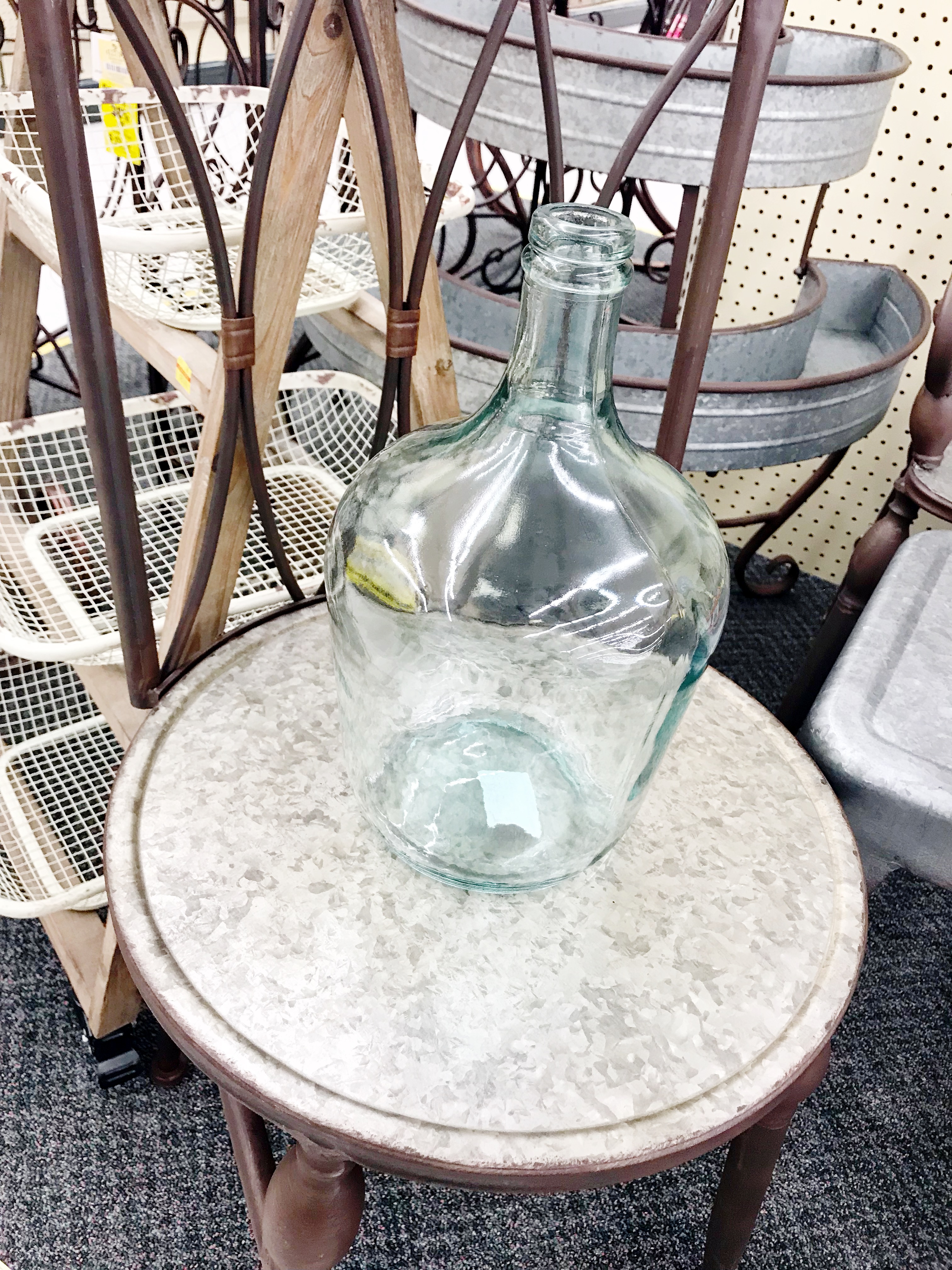 This piece is so pretty! It was on clearance for $35.00. I have one similar at home that I hold extra pillows and throws in. Makes for a pretty decoration that could be used for so many things!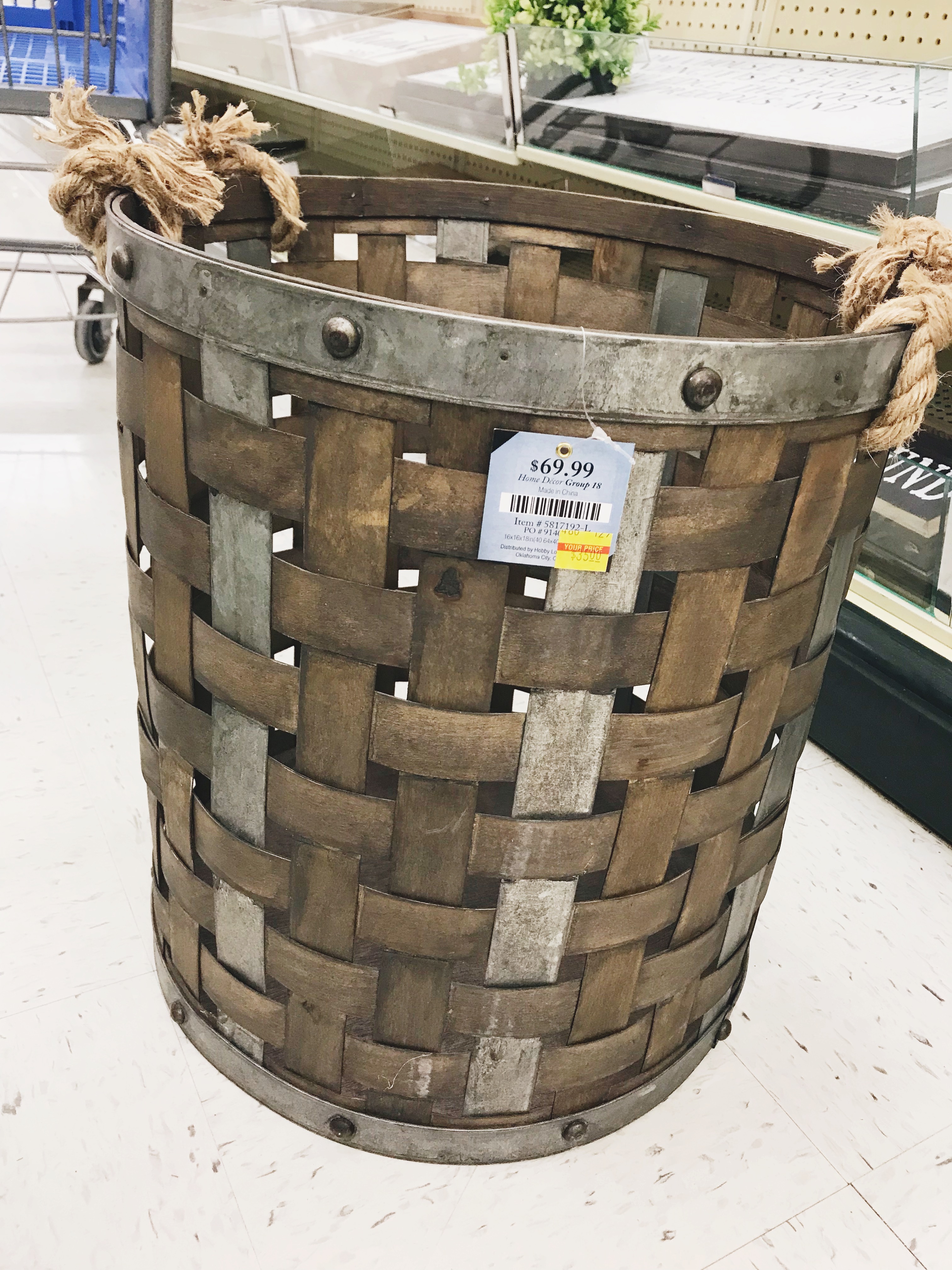 And there you have it – my 10 favorite things at Hobby Lobby right now! I could go again tomorrow and do the same thing because there are SO many fabulous decor items and you just can't beat the amazing prices and fun clearance items!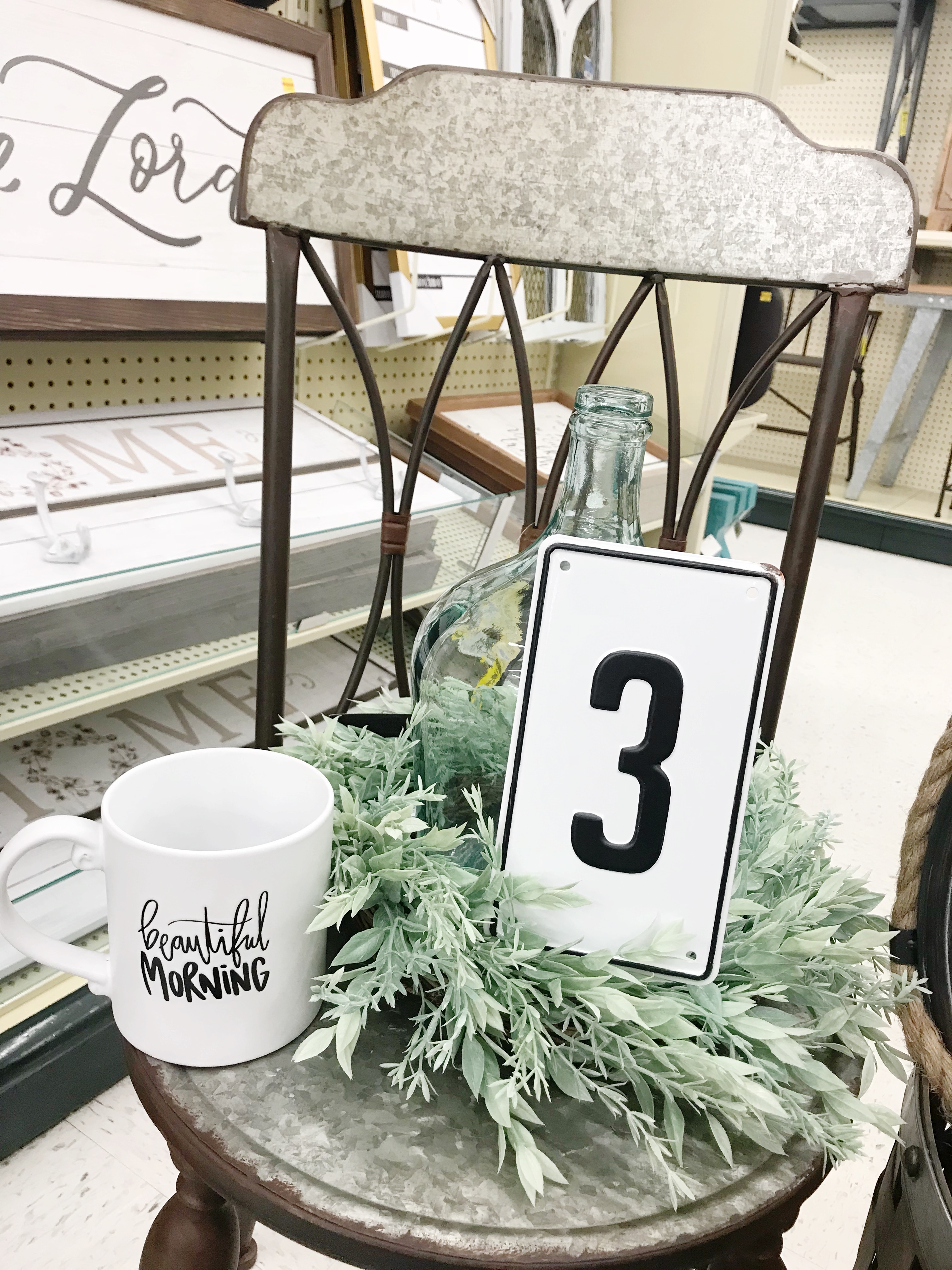 This was by far one of my favorite posts. Hop over to my Instagram Stories to see a few more things I just had to share with you! Everyone could use a Hobby Lobby haul every now and then right? Or in my case, weekly trips. Who's with me?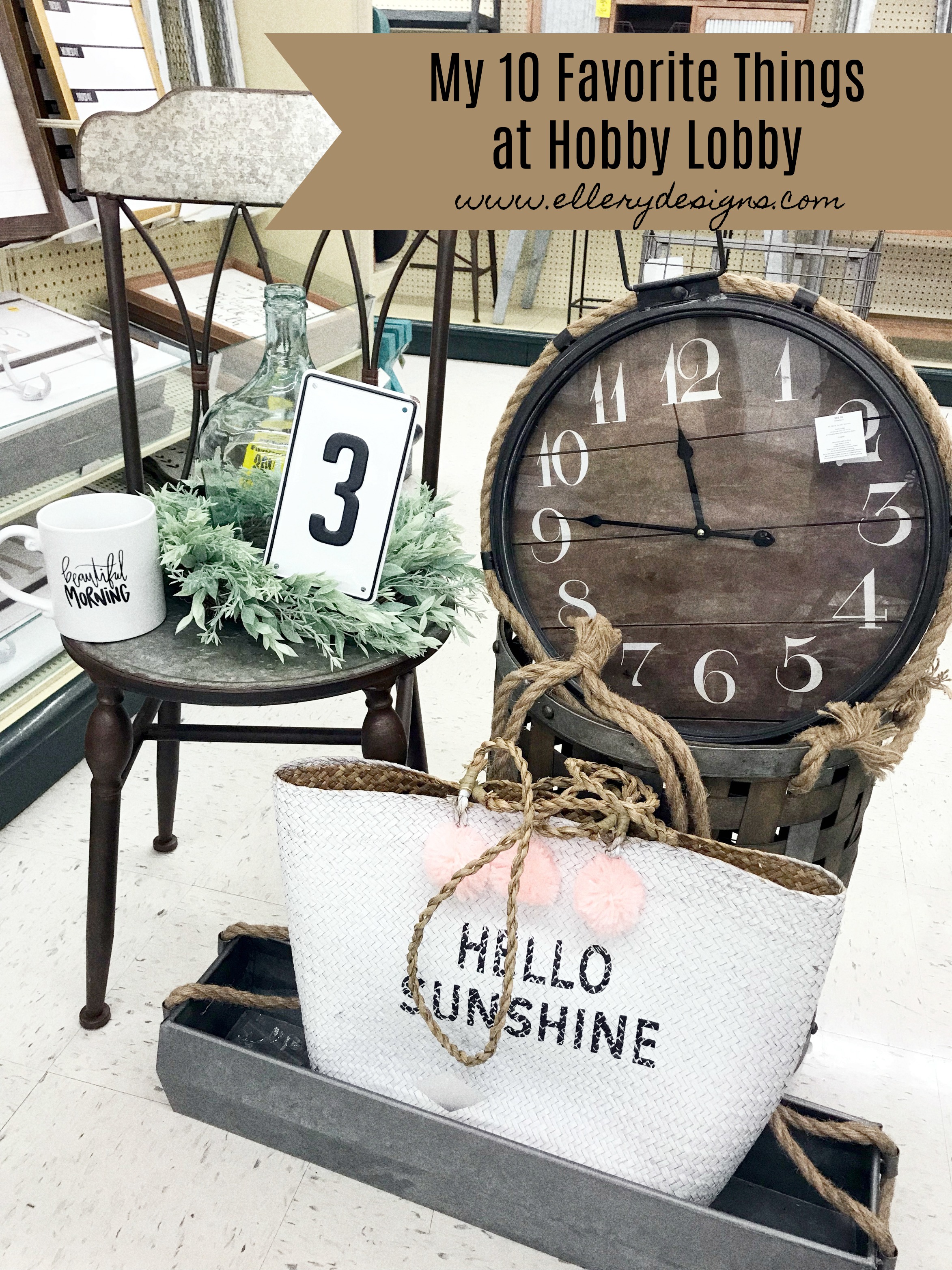 Comments submitted may be displayed on other websites owned by the sponsoring brand.