Hey there friends! Each month I'm going to share my favorite decor must haves with you. (This post contains affiliate links.)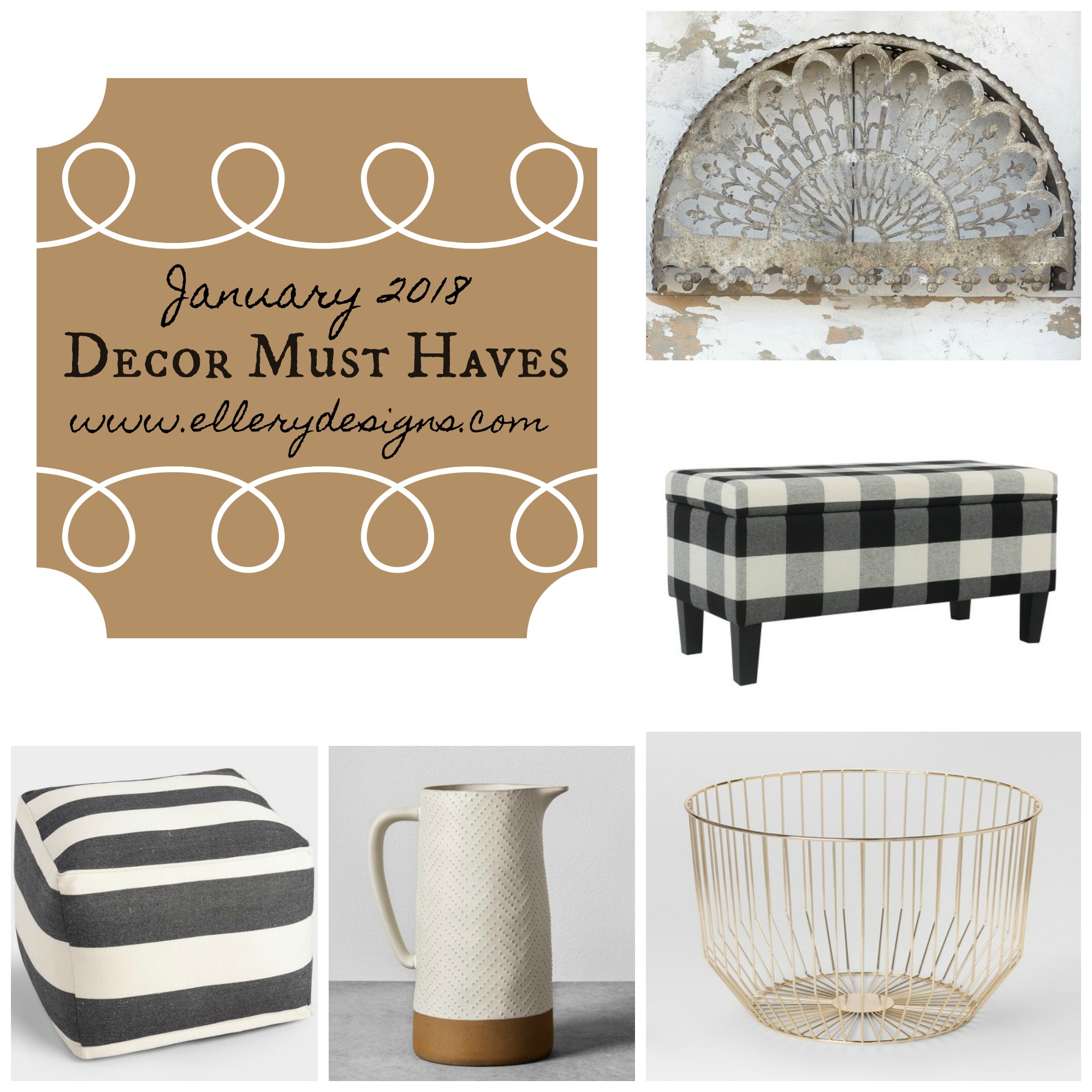 First up, this may come to NO surprise since I have been swooning over this piece on my insta stories all week. But really – how cute is this bench from Target?! And the sale price is pretty fab so don't miss out on this! Cannot wait for this to arrive next week! I'm most excited that I can hide all the things inside. (Better known as, shoes. Wink, wink.)

Next up, is this gorgeous filigree arch wall decoration from Antique Farmhouse. I've been eyeing this piece to use above two of my windows in our sitting room. I found this idea from Jaclyn @shabbydesertnest on Instagram. I still haven't purchased them, but they are on my wish list and think they would be the perfect addition to that room.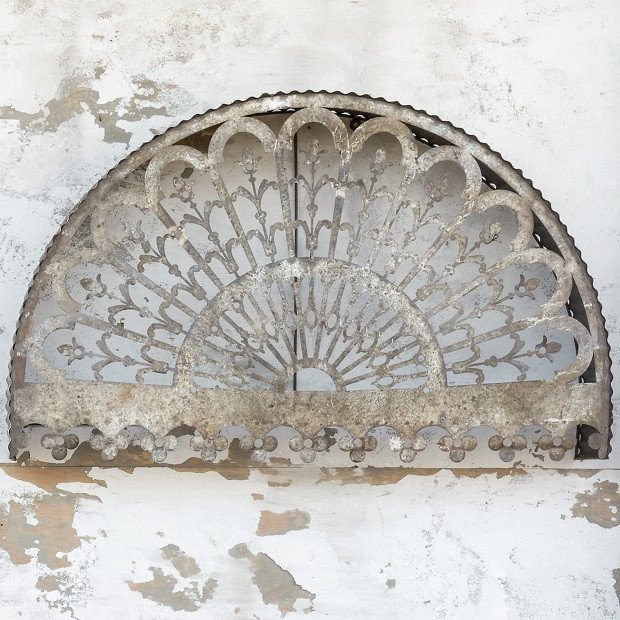 Give me all the pitchers. I mean, really. How cute is this guy? Loving the subtle chevron pattern (who knew chevron was still in?) and classic feel. I also LOVE this hot cocoa pitcher too. The new Hearth & Hand line at Target really could get me into some trouble. Maybe this blog post should really be named "subtle hints on what to get Michelle for her birthday." And yup, my birthday isn't until July 😉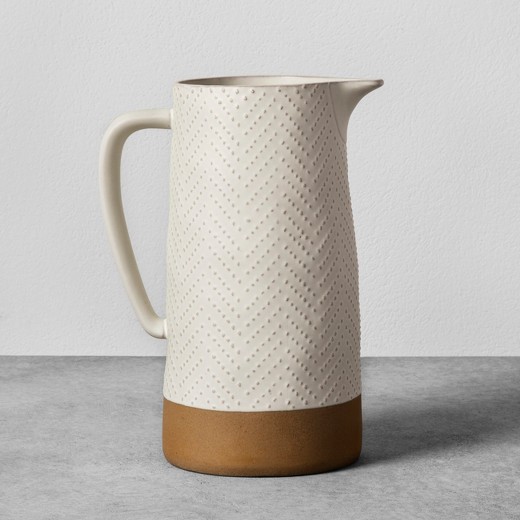 I'll take one of each, please. (Click on the link above to see the full collection) LOVING this new line. Modern yet cozy, feminine vibes.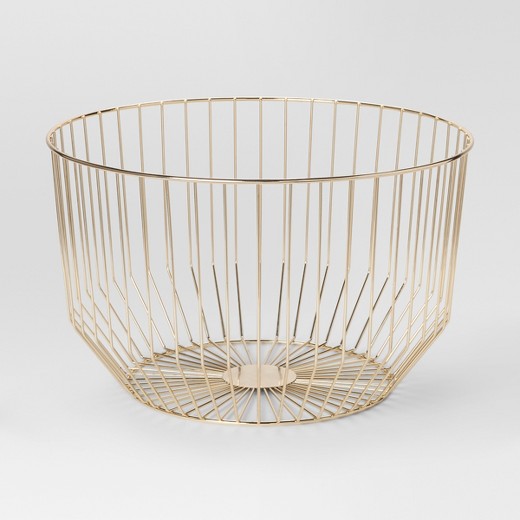 Come to mama!! Black and white stripes are my weakness when it comes to decor and this pouf just belongs in my home but if I buy another pouf Ryan may kick me out. Ha!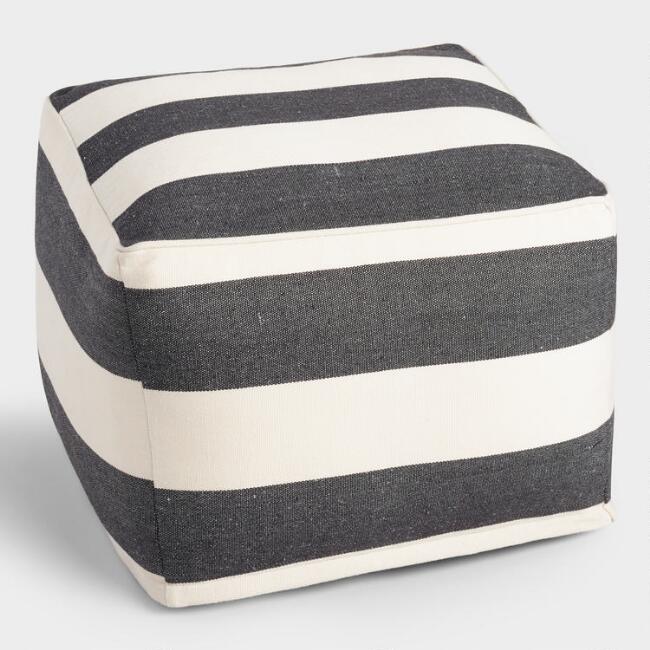 So which is your favorite? These are just a few of my decor must haves that I wanted to share with you. Have a great weekend!! Ours is jam packed but I'm so excited for a long weekend.