I'm so excited to share all the details of my favorite farmhouse light fixtures, as seen in our home(s) and they are all from Menards! Menards is my favorite home improvement store when searching for new lighting. We love the "Patriot Lighting" brand best! And no, this isn't a sponsored post – I just want to share with you where you can find these beauties because this is the one question I get most whenever I post a photo on Instagram with one of our fixtures. I wanted to be able to have one post dedicated to lighting so you all can easily find them! Now let's get to these pretties….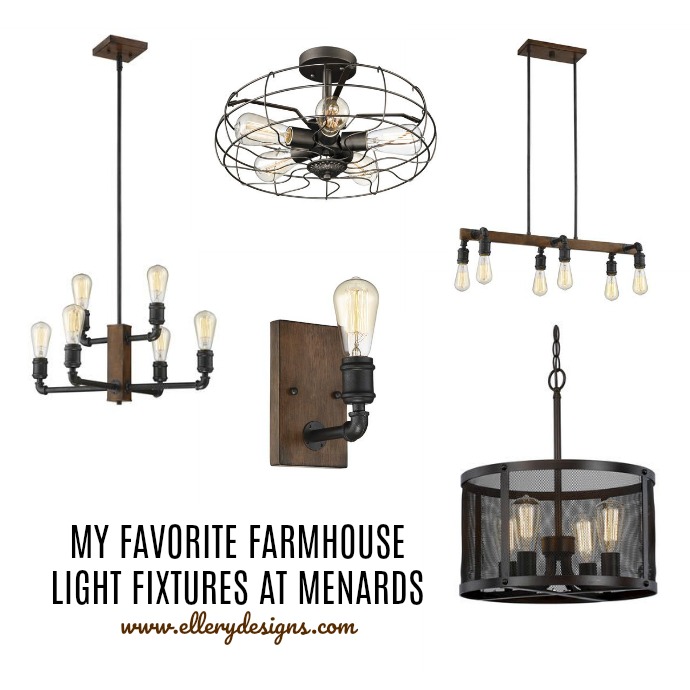 Out with the old…
First, let's start with my favorite fixtures from our kitchen remodel last May as seen in our old home.
The "Troy" fixture in our dining room was PERFECT and gave off a fun and modern farmhouse feel! Keep in mind, this is NOT a large fixture, so it worked great in our small dining room. From here on out, simply click on the photos and it will take you to the actual fixture at Menards.com. Yay! I love making it easy for you guys!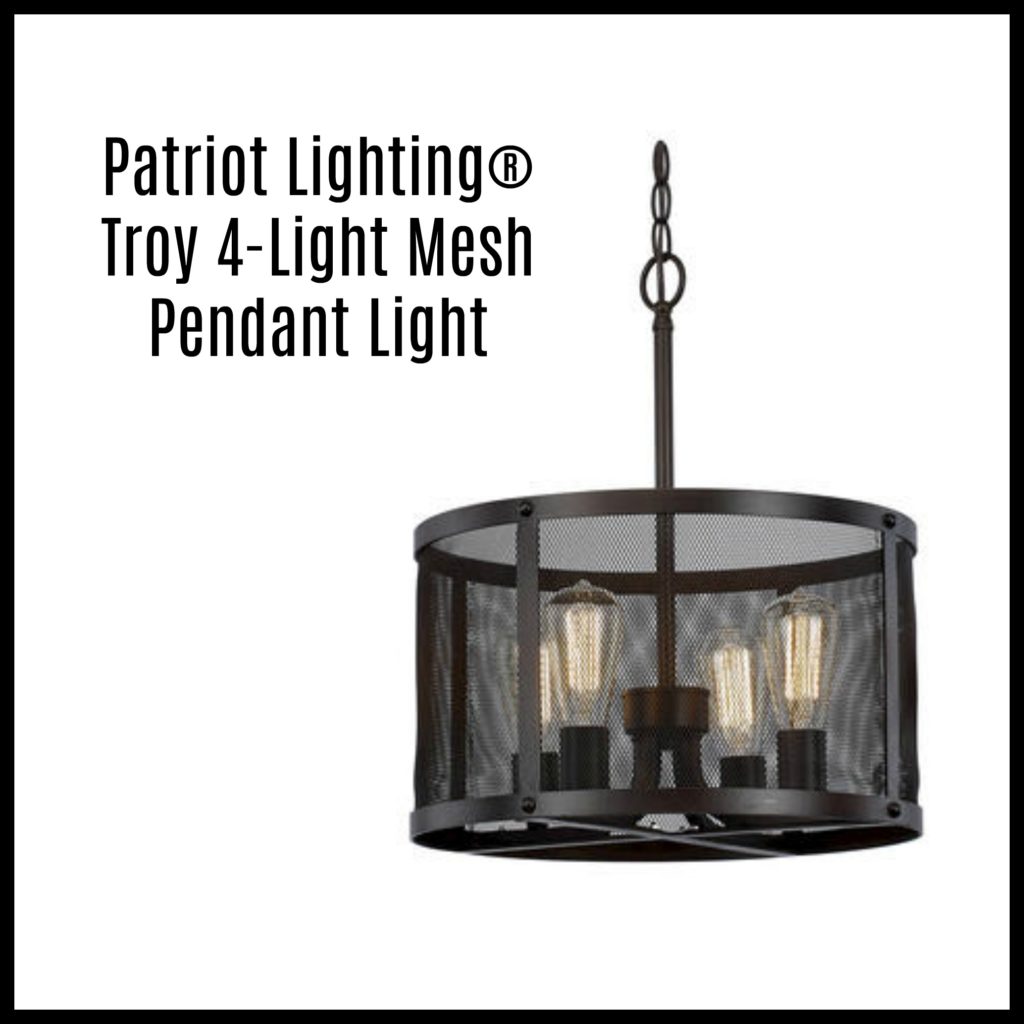 Now this fixture was my FAV!! I was so sad I had to part with it when we moved. This comes in an antique silver which didn't go with our theme, so we simply spray painted the fixture using Rust Oleum Oil Rubbed Bronze spray paint! Easy fix!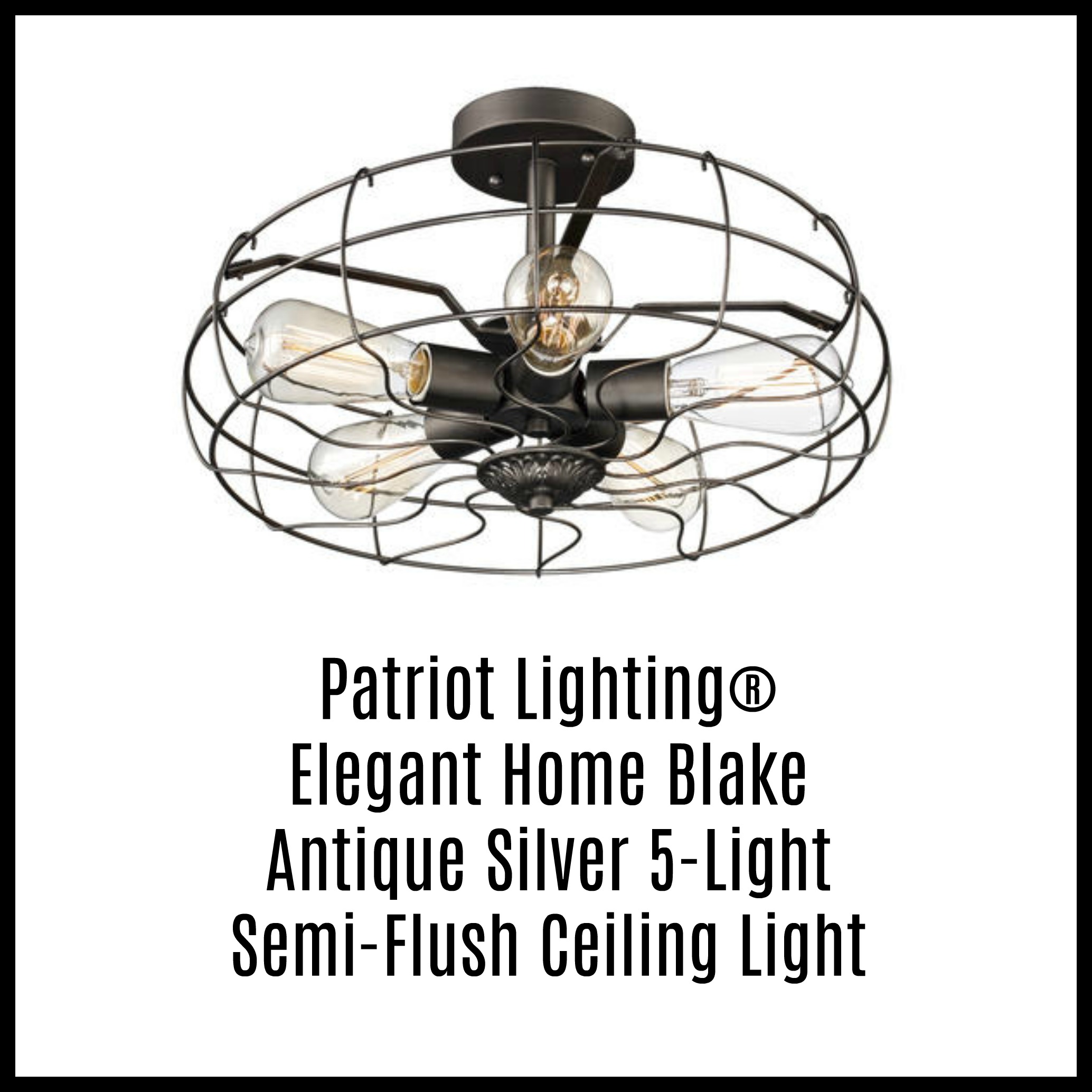 In with the new…
Now for the fixtures I picked out for our new home. I'm OBSESSED you guys! These are such simple fixtures but are so elegant and give off just the right amount of farmhouse vibes! The "Steele" collection is what we chose and I can't get enough! Best part – the price isn't crazy expensive which I love. Nothing puts me down more when I find a stunning fixture and then learn it's like $500 or something. That's just not in this girls budget!
What do you think? Are you in on this trend? I know the farmhouse style isn't for everyone but it's SO me and I'm in LOVE with our new lighting – totally transforms the rooms! Be sure to follow along with me on Instagram @ellerydesigns so you can see them in action! They do occasionally go on sale too, so be on the look out! 🙂