I'm so excited to share our front porch with you. Spring has sprung at the Knox home. I decided to use every color of the rainbow this year! Ryan took down our old K from last year because he wanted to replicate our new monogram planters. So he made another big K, this time using our new design with the holes in the front. You can purchase our Monogram Planters here, of course they are smaller than this giant K. 🙂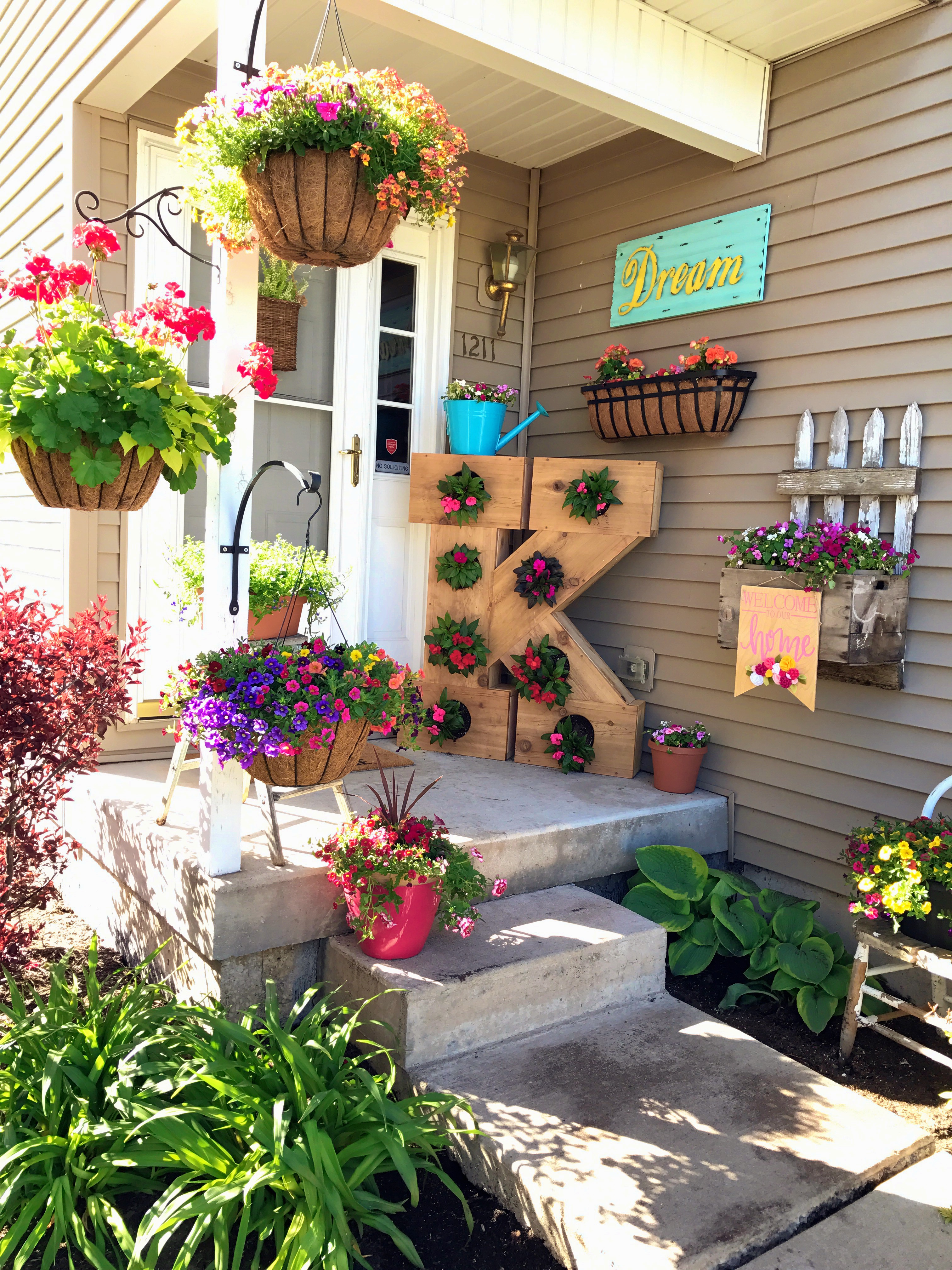 Details…
So, here's the thing. This K ended up weighing almost 400 lbs after we planted it (we used 2.5 extra large bags of potting soil.) This baby was HEAVY. So obviously, it wasn't going to work mounted to the siding. Our only option really was to display it sitting on our front porch in the corner and I actually like it better than it being hung because people can see it more easily 🙂
Each year, I get our flower hanging baskets from a local garden center, Prairie View Farm Market in Hampshire. They have the best selection and their baskets are GORGEOUS! They totally complete our front porch!  You won't find anything like these at your local retail stores. We planted the large K using New Guinea Impatients found at Lowe's. I found the cute dream sign at Michaels and the planter seen underneath it I purchased at Menards. I quickly filled with impatients and orange begonia's also found at Menards.
We re-purposed an old standing planter box and a chippy fence to bring you the fun planter that is seen on our siding. Ryan took the legs off of the planter and simply screwed the box right into this chippy fence I've had for several years. I love how it turned out! The "Welcome to our home" sign is from Handcrafted Brunette.
I like to say we have the smallest front porch ever and yes, we have it jam packed with as much stuff as possible. It might be a bit much for some, but I LOVE flowers so my motto is, go big or go home! 🙂  Hope you enjoy…have you started planting yet? What are your go-to flowers? Would love to hear!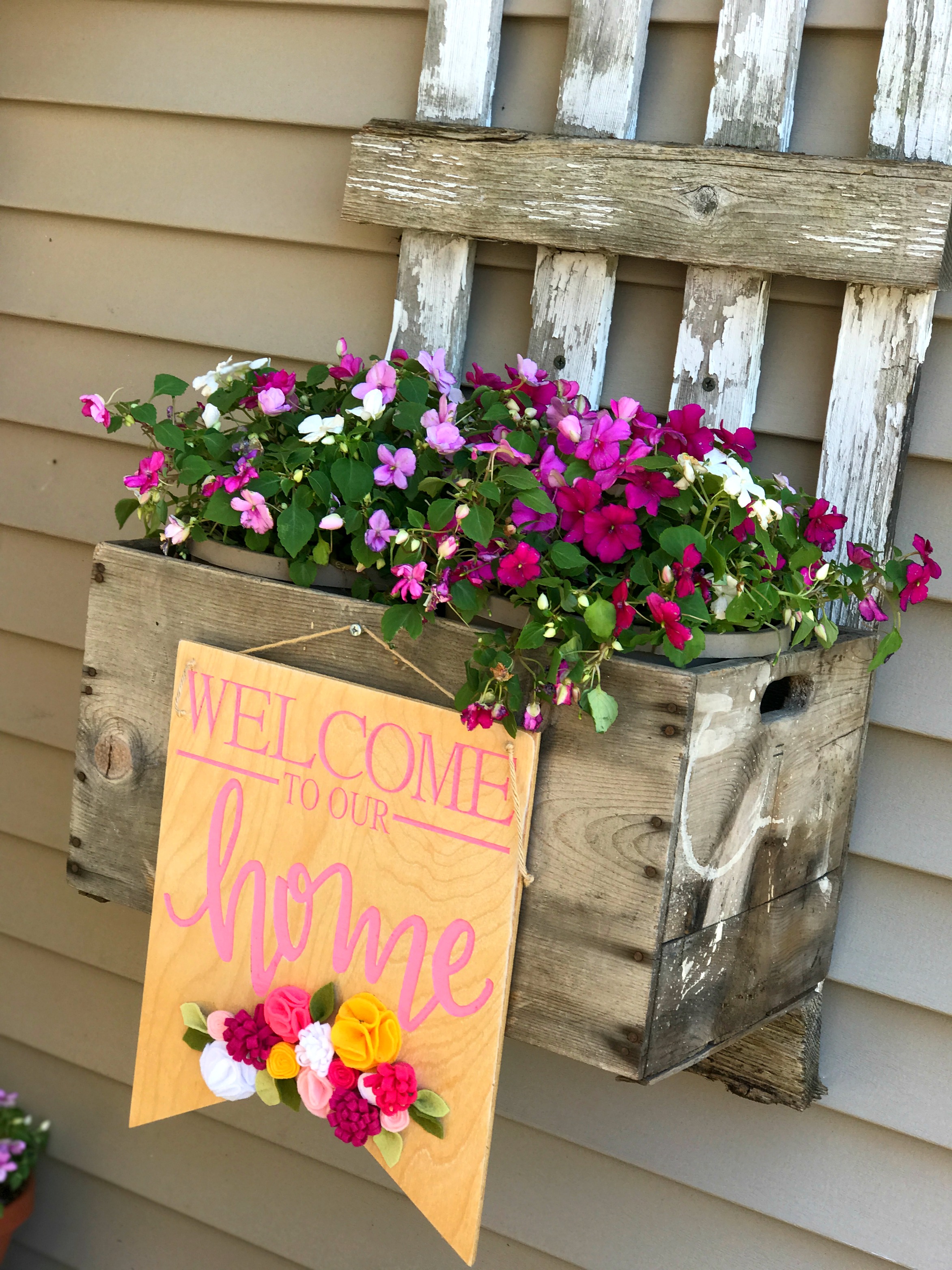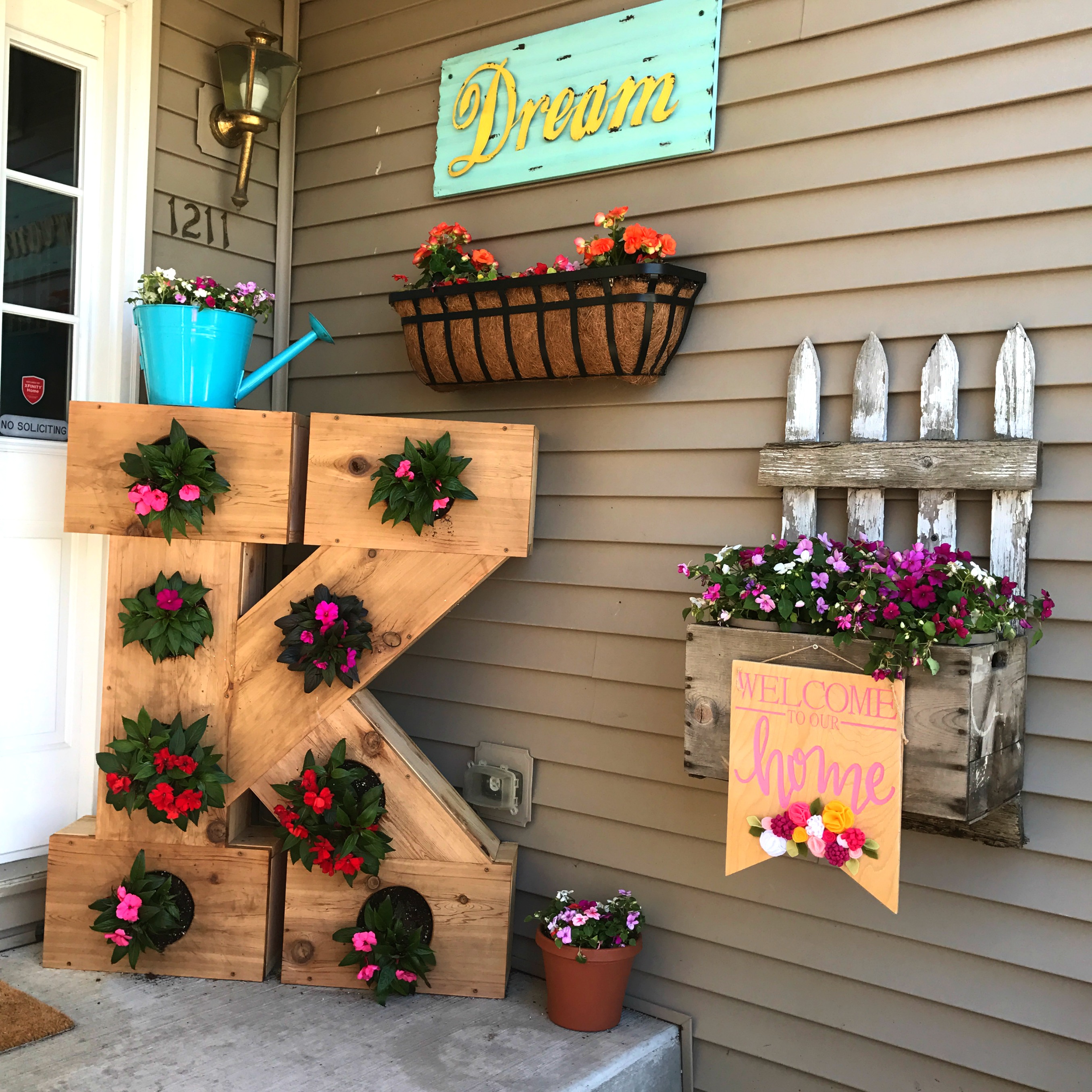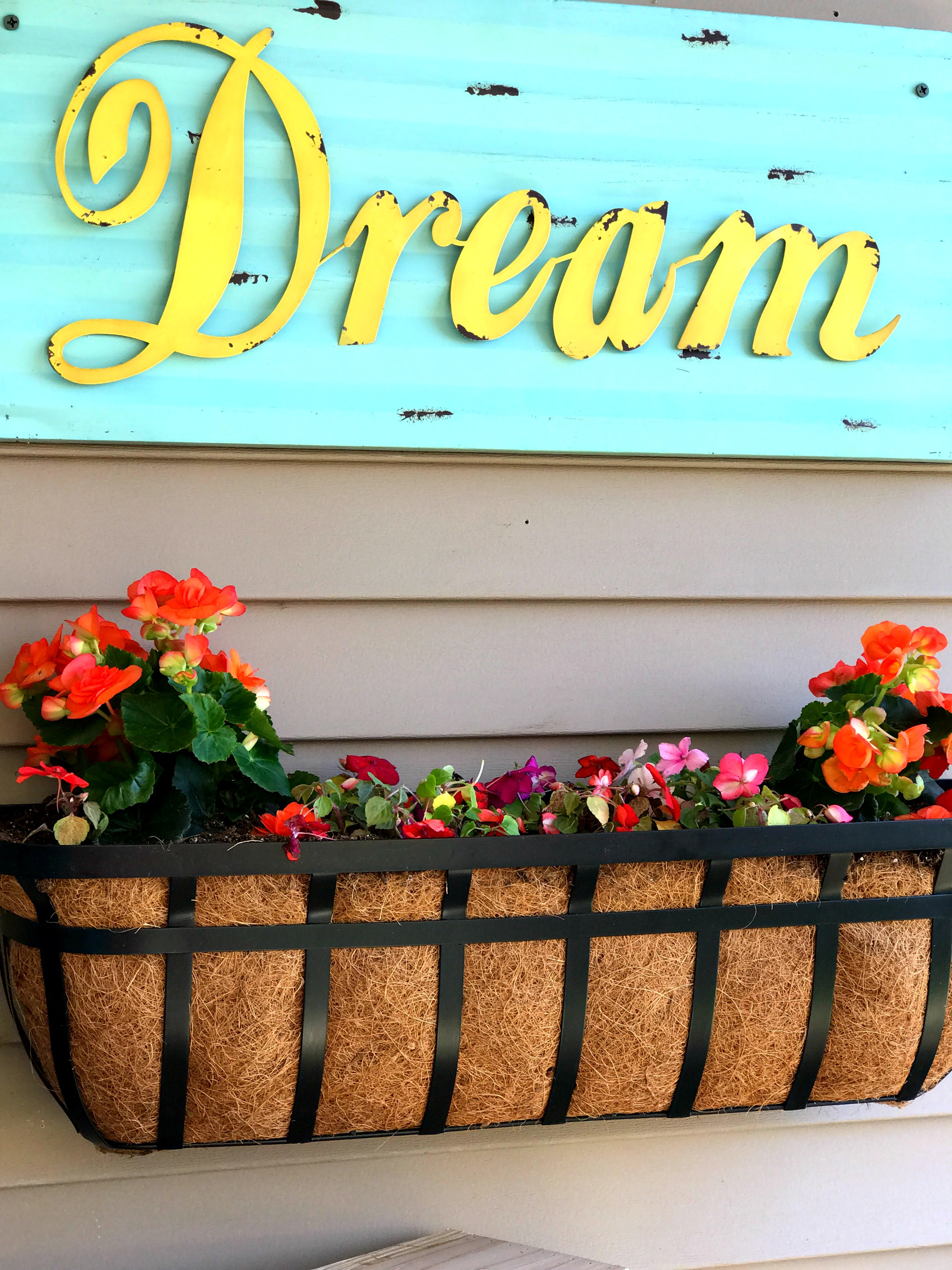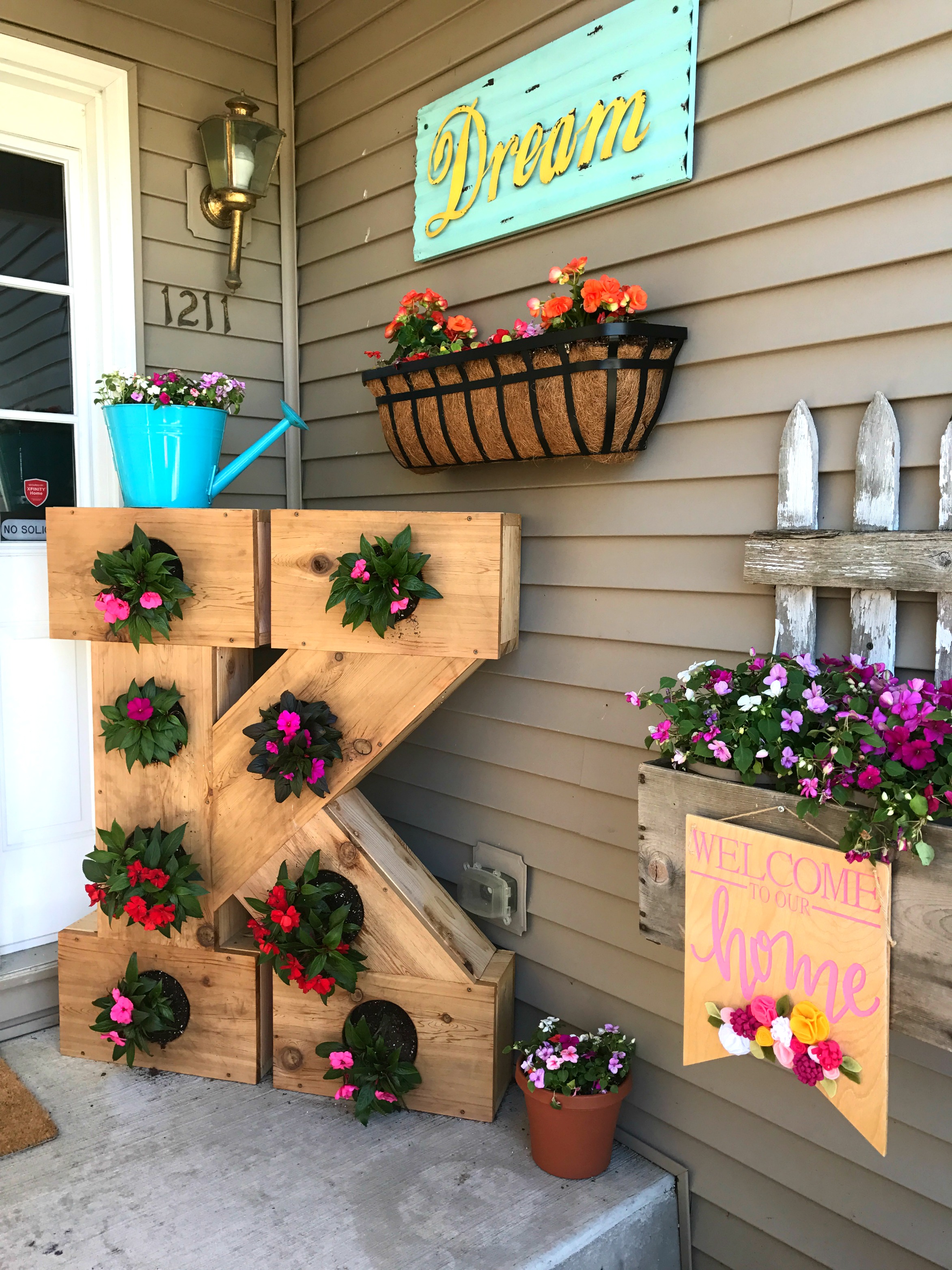 Here's a quick slide video to see the difference from last year….