This blog post is sponsored by Hobby Lobby. The opinions and text are all mine. I'm excited to share with you a very easy and fun DIY front door decoration using fun items I found at Hobby Lobby. Spring is officially here and I couldn't be more excited! Best news – you can create this for well under $50 and it won't take up much of your time. YAY!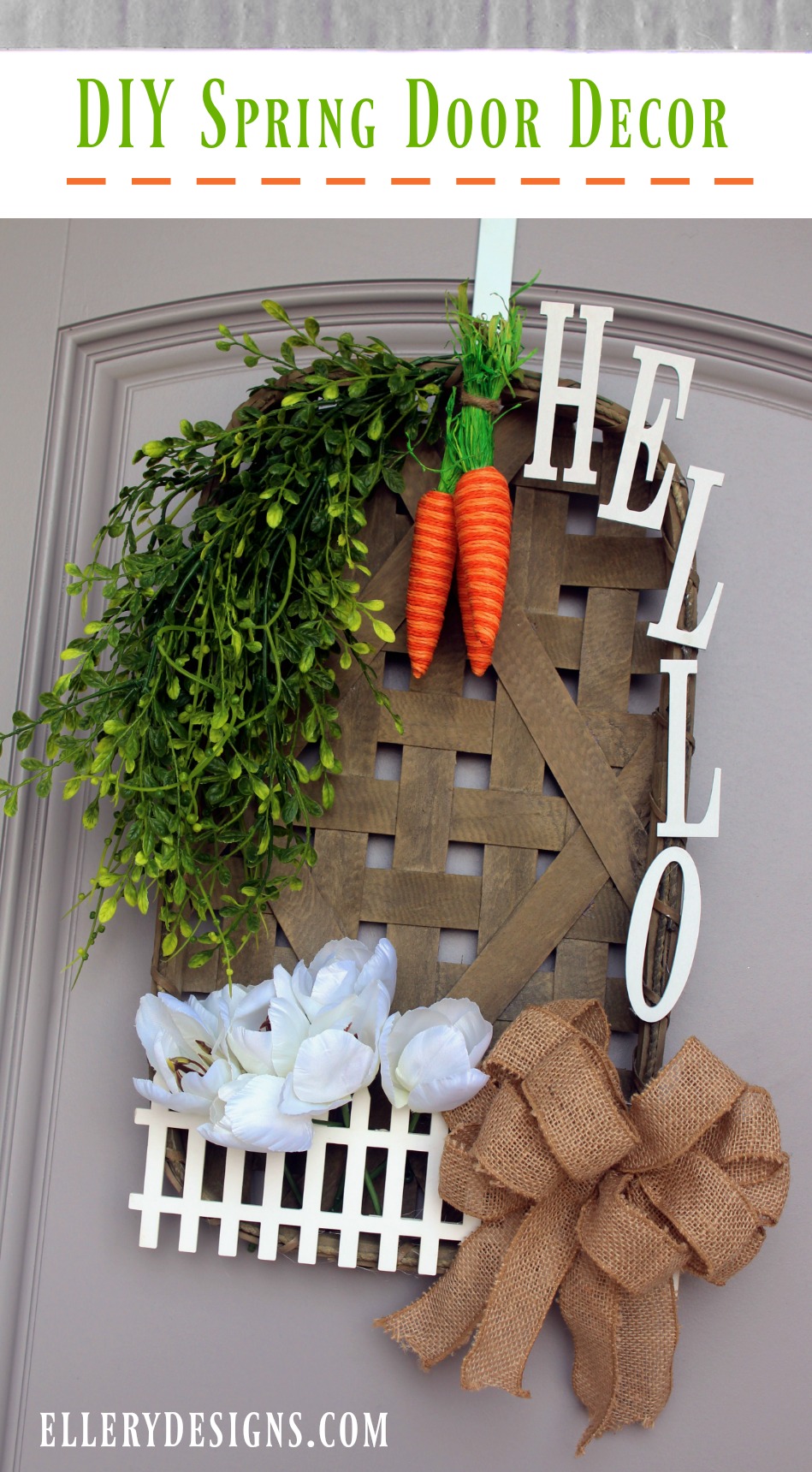 I love walking around Hobby Lobby and finding an item that inspires me and gets my wheels spinning. I'm loving the fresh look of farmhouse style items and these tobacco baskets are my new favorite go-to decor item. And you can't beat the price! So, I thought how fun could this be if I decorated it instead of the traditional use of resting on a shelf or simply hung on a wall. My favorite part is that this could be used year round if you simply change out the tulips and carrots for more summer or fall like decor. Not sure about you, but I'm all for a multi-functioning DIY!
Materials + Budget:

Tobacco Basket (50% off Home Decor) $7.49
Green Floral Fern (used my 40% off coupon) $7.19
Faux Flowers (I used one bunch of white tulips for a classic look) $7.99
Over Door Wreath Hanger $2.99
Wood Letters (I spelled out "hello" and painted them white.) .99 each – total $3.96

White Picket Fence $2.99 (includes four pieces)

Burlap Loop Bow $2.99 (found this in the Cards & Party section)
Carrot Bundle (was 40% off Easter decor) $1.79
Hot Glue Gun
TOTAL COST with tax: $40.47.

Note: I originally added a few tulips to the left of the carrots, on the top of the basket, but later removed them as I liked them better on the bottom near the fence as I was going for a more simplistic look. Your options are really endless!
Make your door decoration:
Attach the greenery to your basket by resting inside the weaves. I ripped off sections instead of using the entire piece to make it look more realistic. (You can secure using a hot glue gun if needed but I did not need to do this.)
Attach carrot bundle to top
Attach picket fence (I used two pieces and glued them together) and attach to your tobacco basket using hot glue.
Attach bow to fence using the twisty wire that was already on the bow.
Paint or decorate your letters and adhere to basket using hot glue.
Pluck off flowers and add them in behind the fence to look like a little tulip garden. (Again, you can secure using hot glue, but I did not need to do this. I wasn't kidding when I said this was a simple project! 🙂
Add door hanger to back of your basket and hang on your door!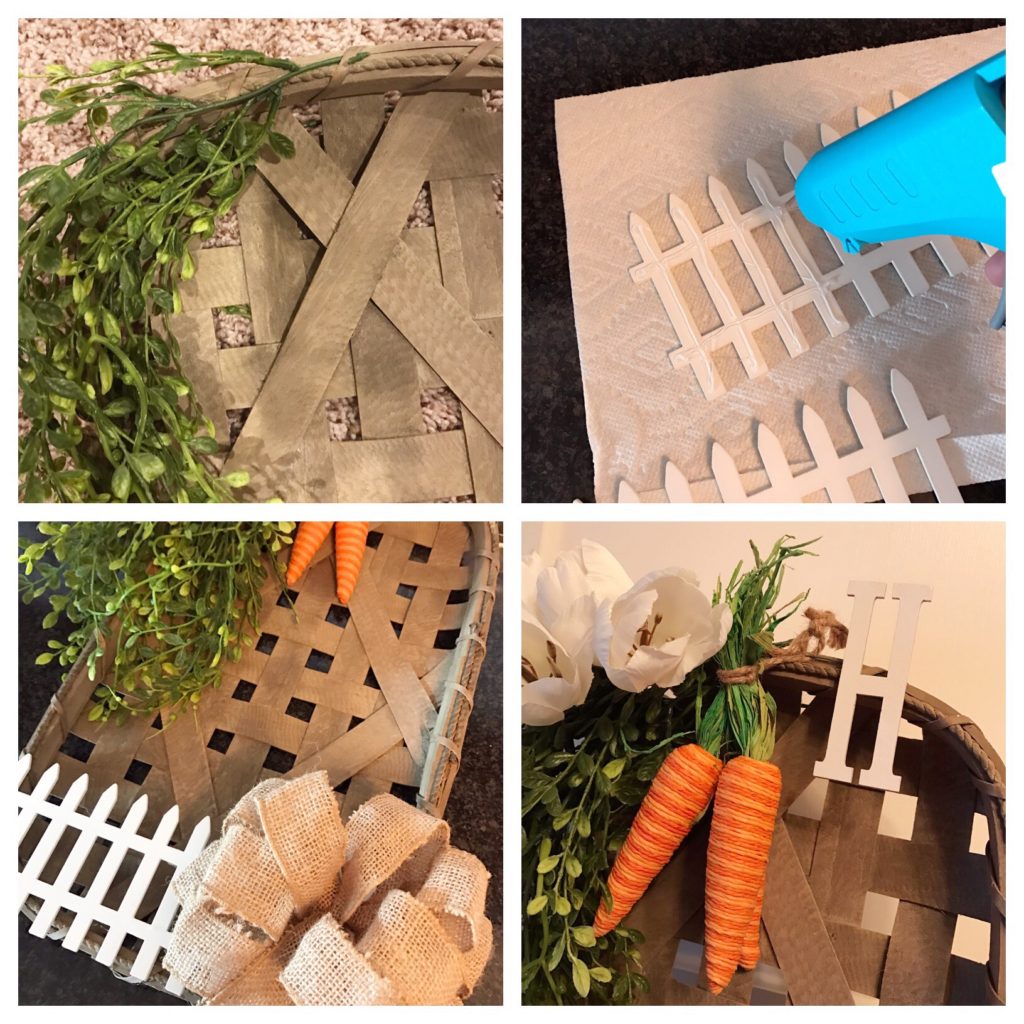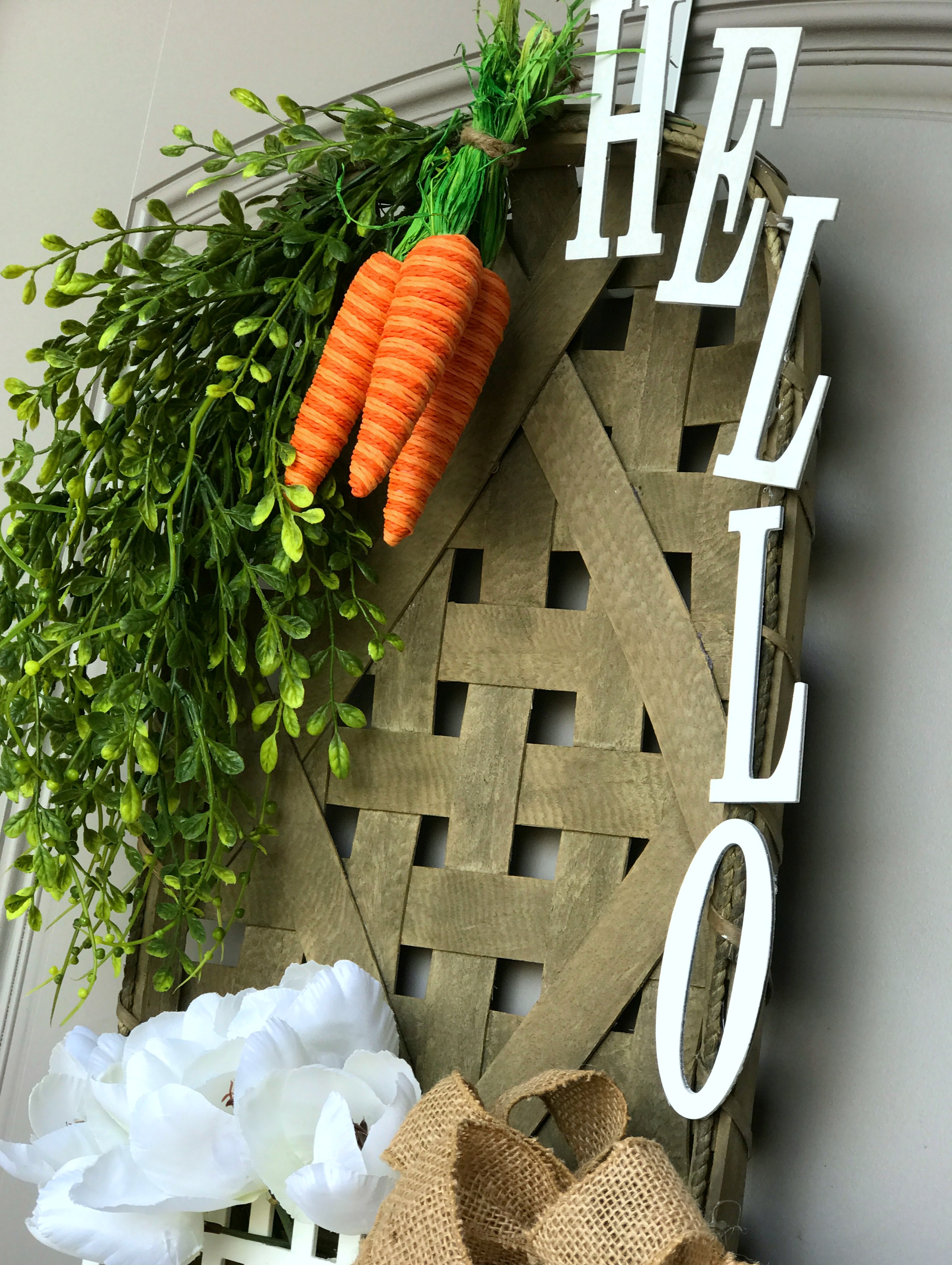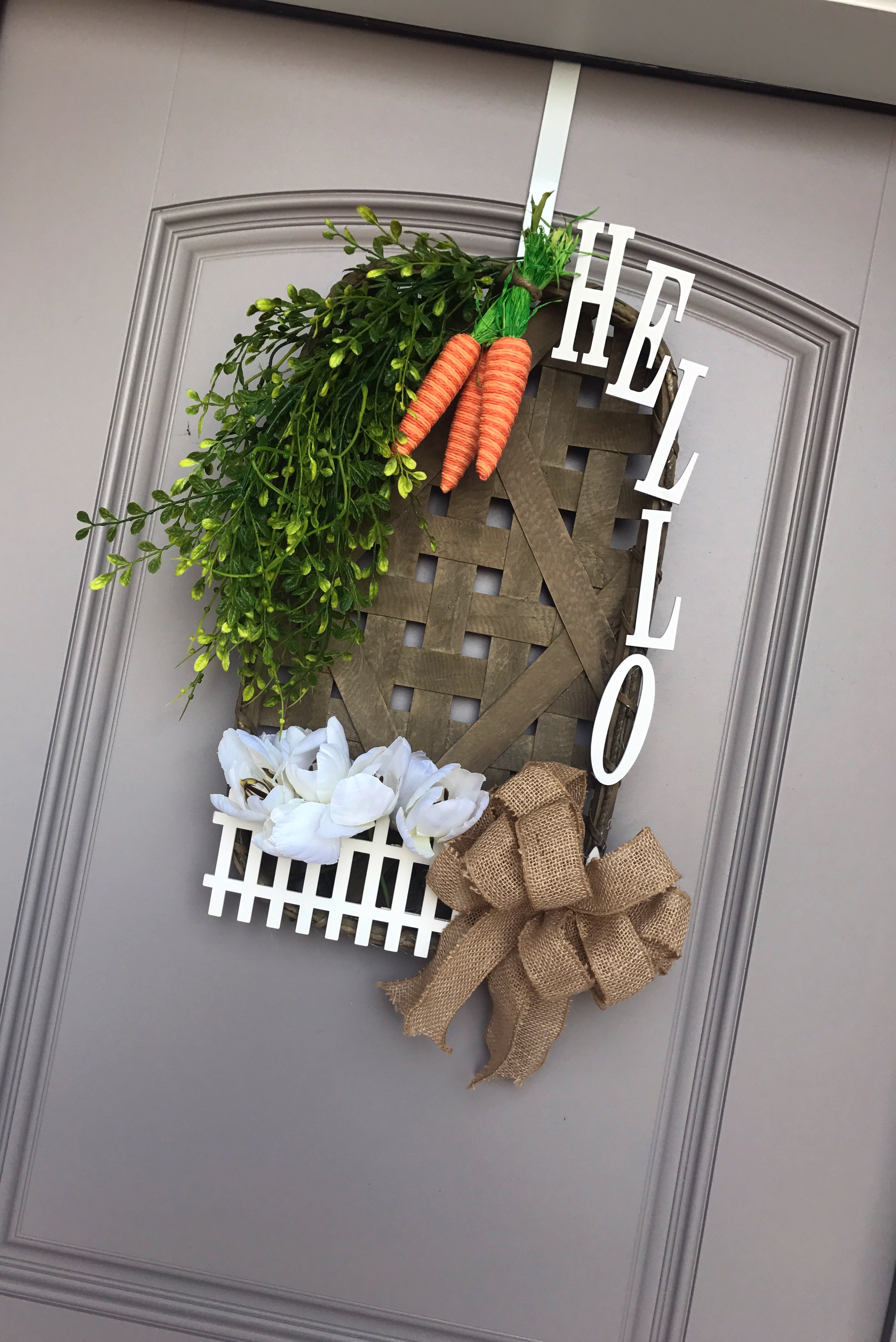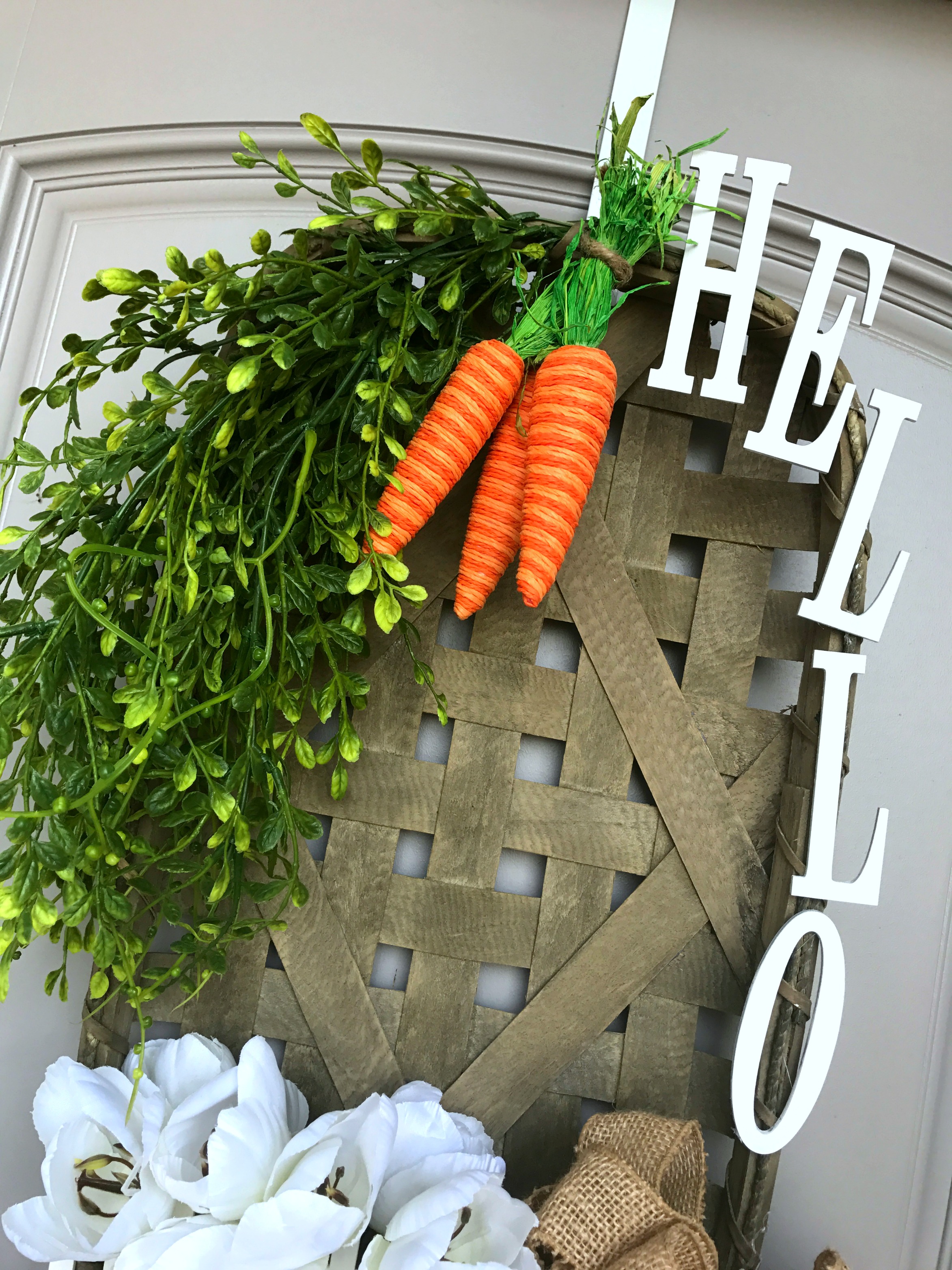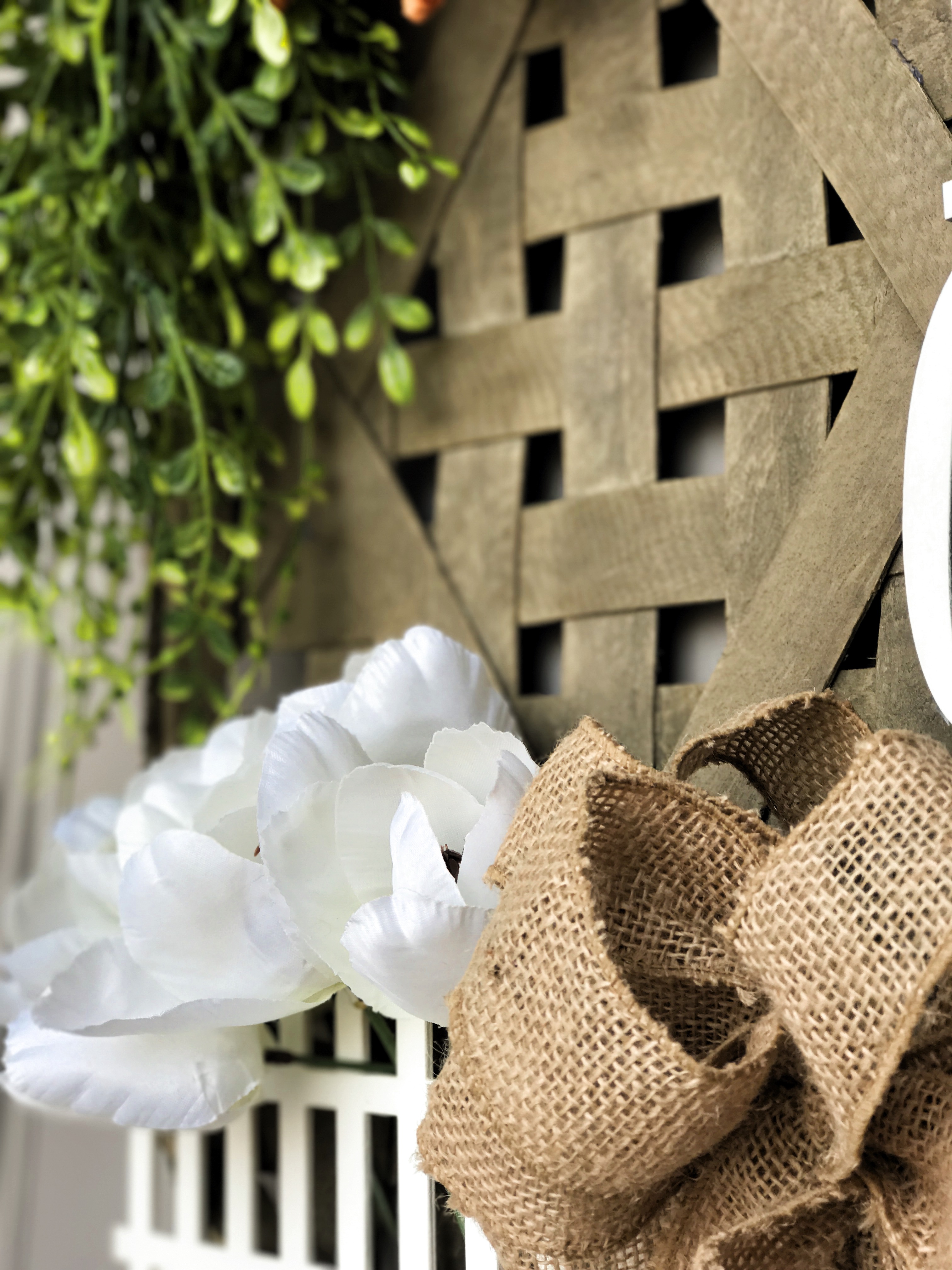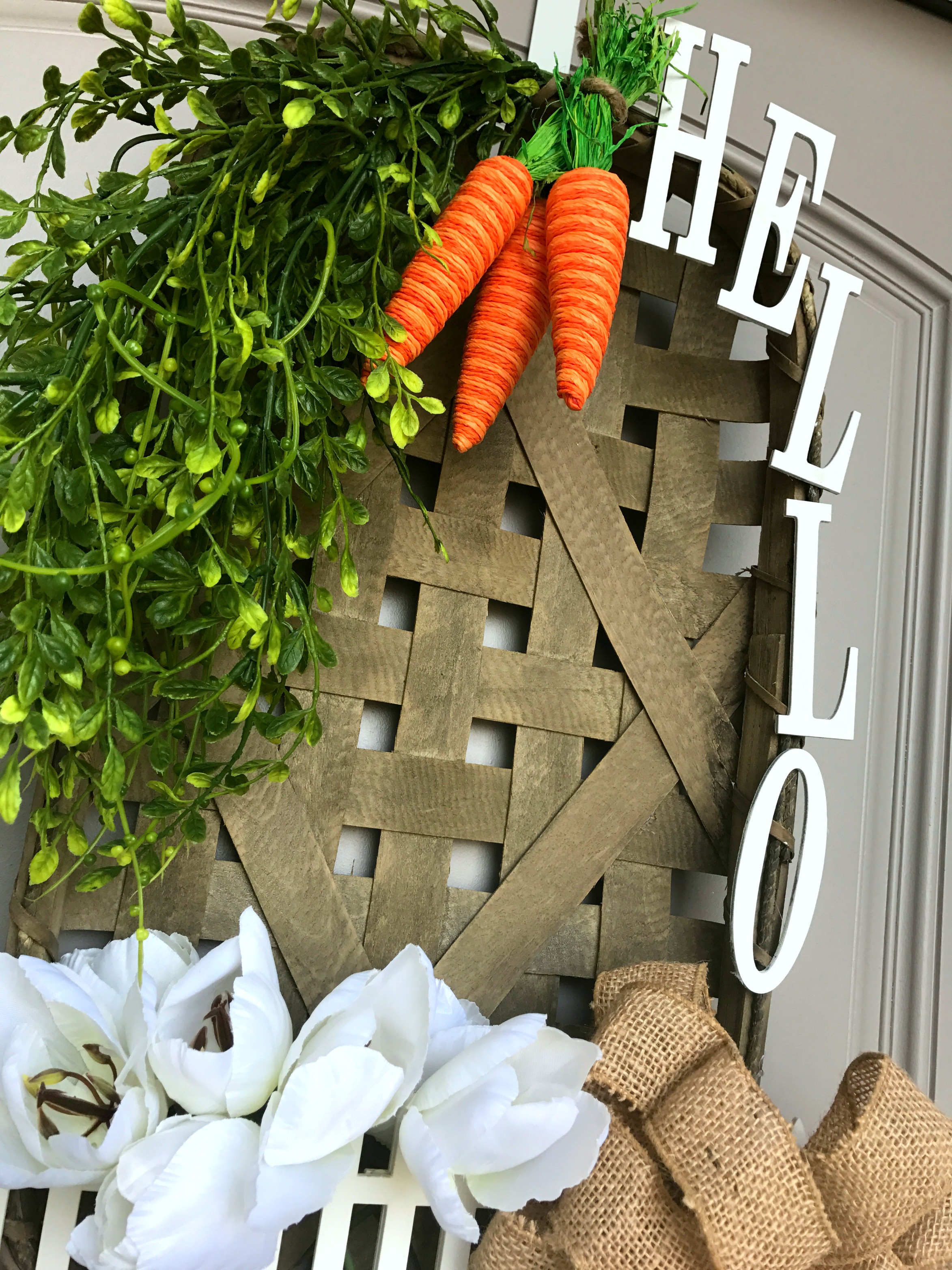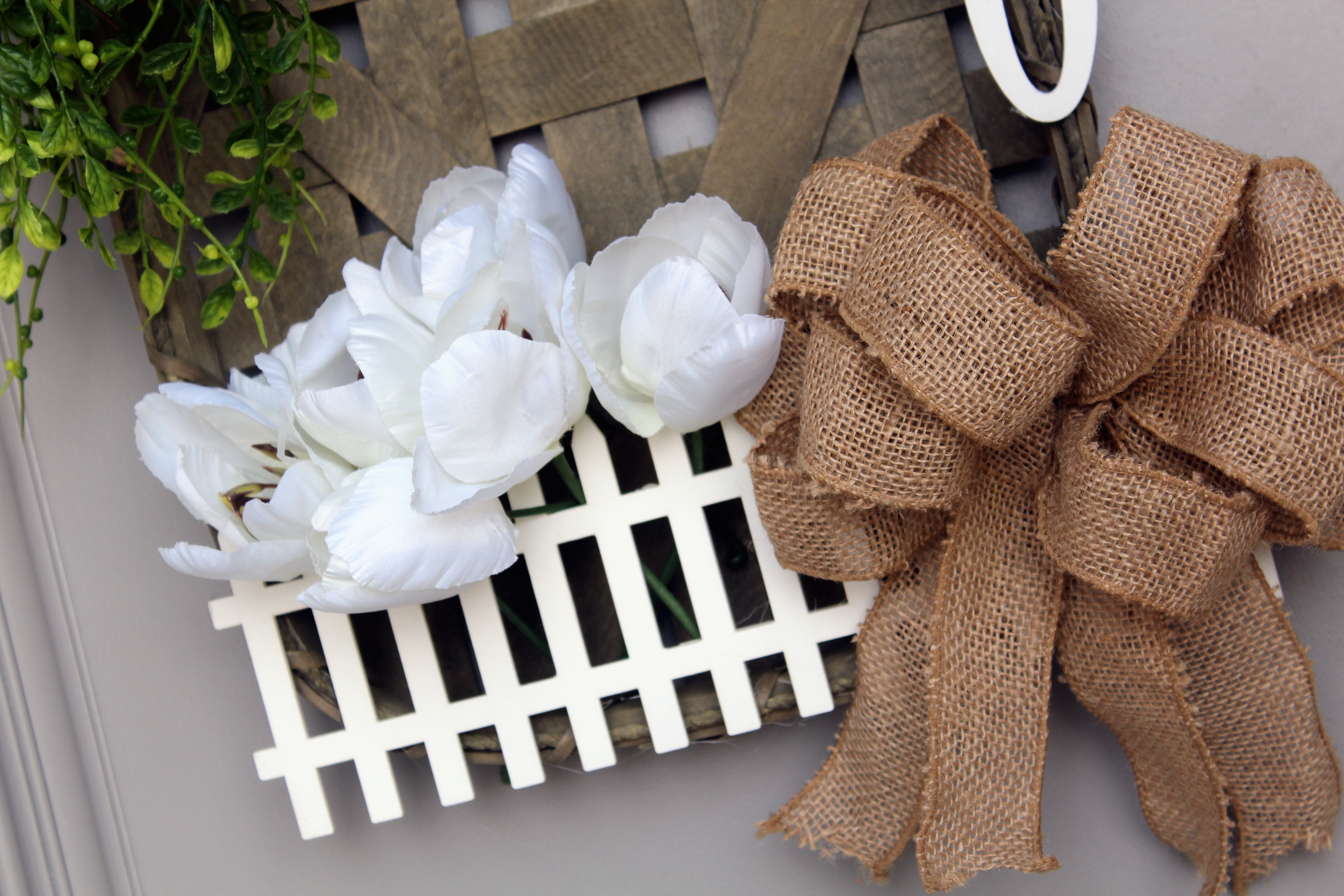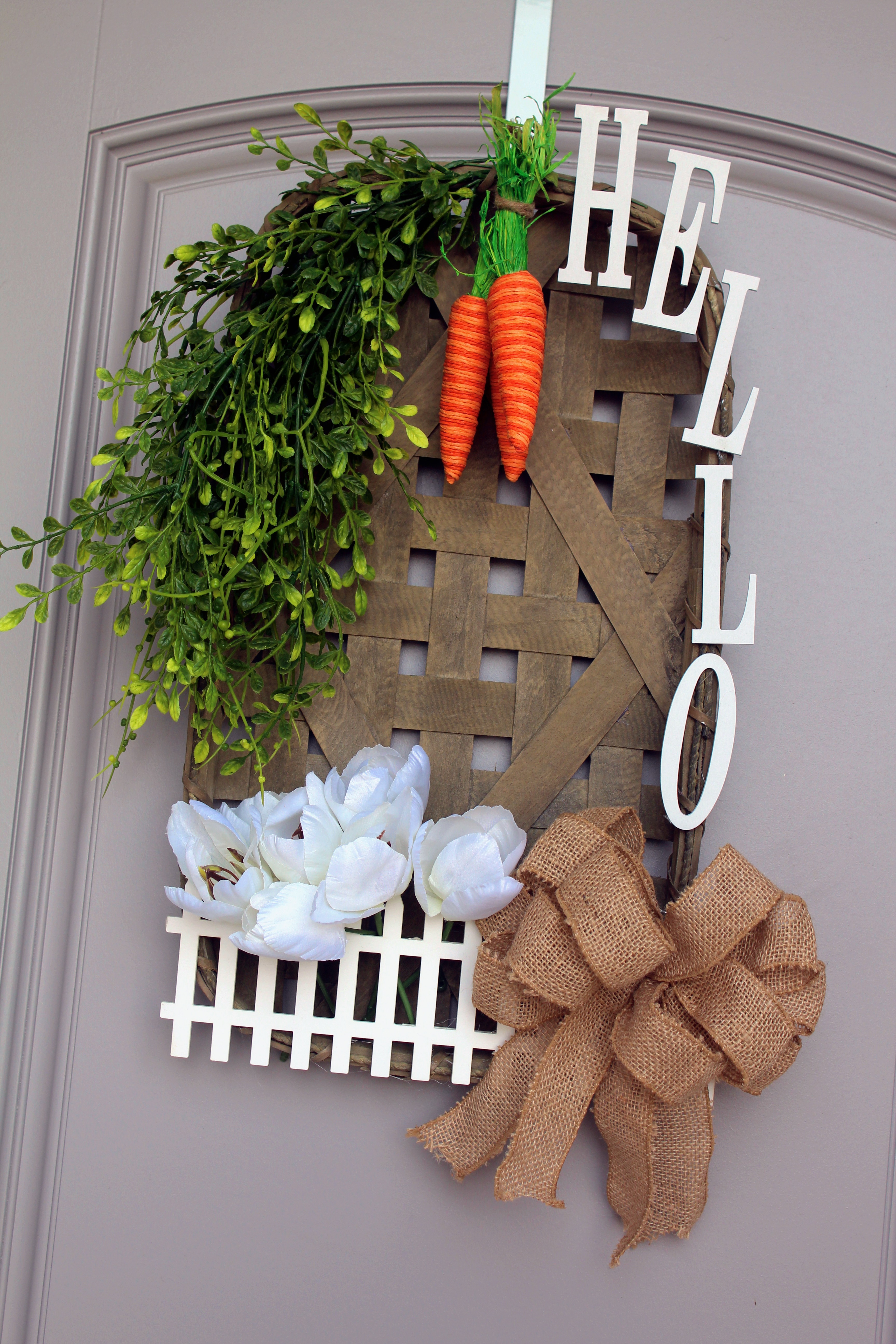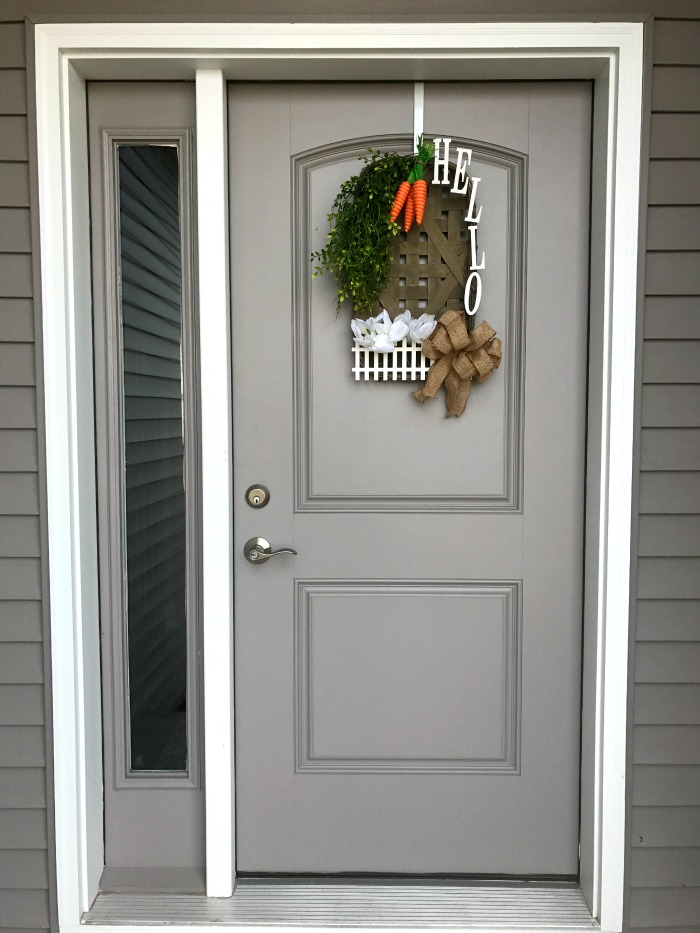 So what do you think? I'm all about easy projects and I'm so excited about my new front door decoration! I love the farmhouse vibes and love the low cost even more. Such a fun way to decorate a tobacco basket. Head to Hobby Lobby or simply click on the links above to make yourself a pretty and fun springtime decoration for your front door. Don't forget to use the coupon below! All you have to do is show the cashier this photo.
This is a sponsored conversation written by me on behalf of Hobby Lobby. The opinions and text are all mine.