Thank you Designer Living for sending me these amazing products for review. All thoughts and opinions written are 100% mine.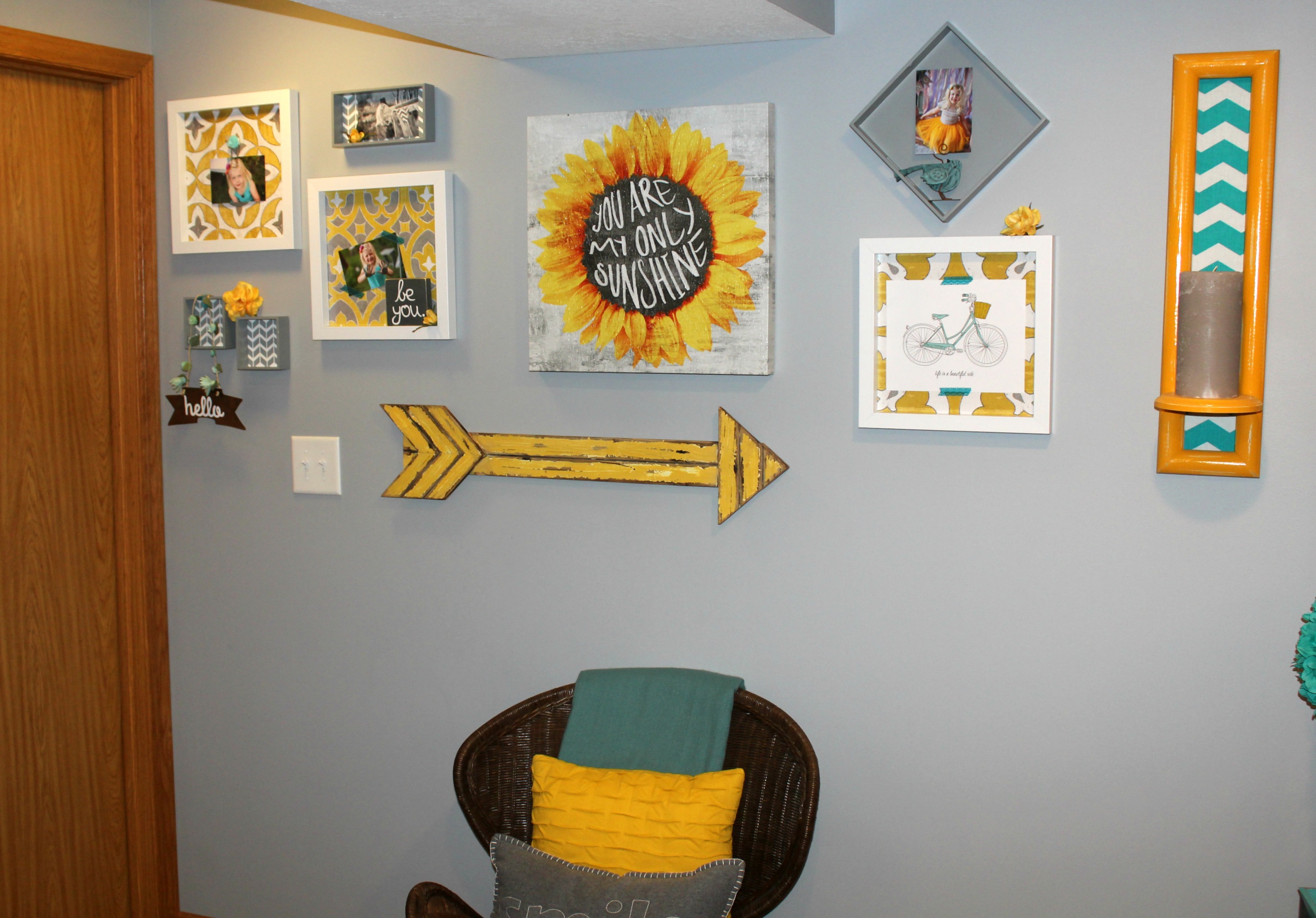 Gallery walls are my favorite, and what I love even more is using unique pieces to complete the design. For example, on this wall I used the 4 piece decorative tray set in gray from Designer Living. Typically seen on tables, I decided to hang the trays on my gallery wall using command strips and adding different photos and textures to make them really give them some added dimension and character. I hung the plain gray tray on a diagonal to spice it up a bit because my daughter said she liked how it looked like a diamond. Sometimes, you gotta listen to your kiddos design advice b/c I love how it looks. I had that little birdie picture holder laying around so decided to add that inside the tray to display the photograph.
We've had this blank wall space in our finished basement for awhile now and I'm so happy with how it turned out. The color scheme is gray, yellow and pops of aqua/turquoise and we've kept that theme throughout all of the decor. The You Are My Sunshine canvas is dear to me because our daughter is our one and only sunshine so it's more than fitting for us. These pictures of my daughter are some of my favorites of her from a fun outdoor art session we did a few years ago. I used more photos, funky paperclips, faux flowers and washi tape to dress up the three tuscan tile patterned frames.
For some even better news, Designer Living is offering my readers 15% off their next purchase using code DLED15. Non-stacking, one time use only. Does not apply to steals, designer boutique, or specials, valid 6/20 – 7/31. Happy Shopping! ALSO, be sure to head over to my instagram page for the $75 giveaway we are hosting later today! TWO lucky winners will receive a $75 gift certificate to Designer Living. Yay!!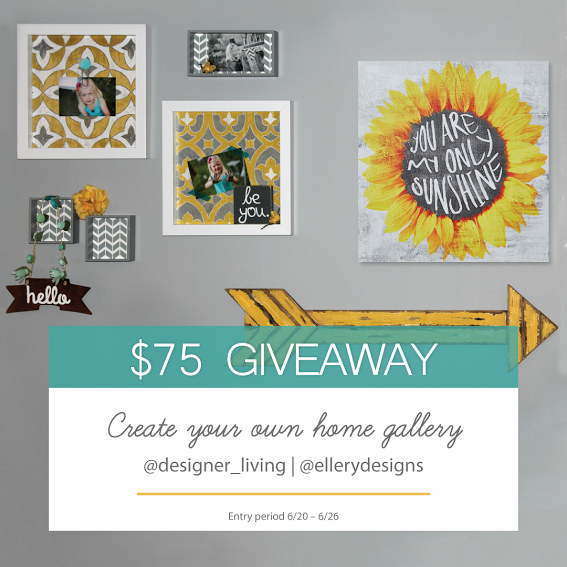 Sources:
Sunshine Canvas, Frames & Trays (seen on wall): Designer Living
Yellow Arrow: Hobby Lobby
Hello Wooden Tag: Tiny House Vintage Art
Life is a Beautiful Ride Print: These Bare Walls