This post contains affiliate links. All thoughts and opinions are my own.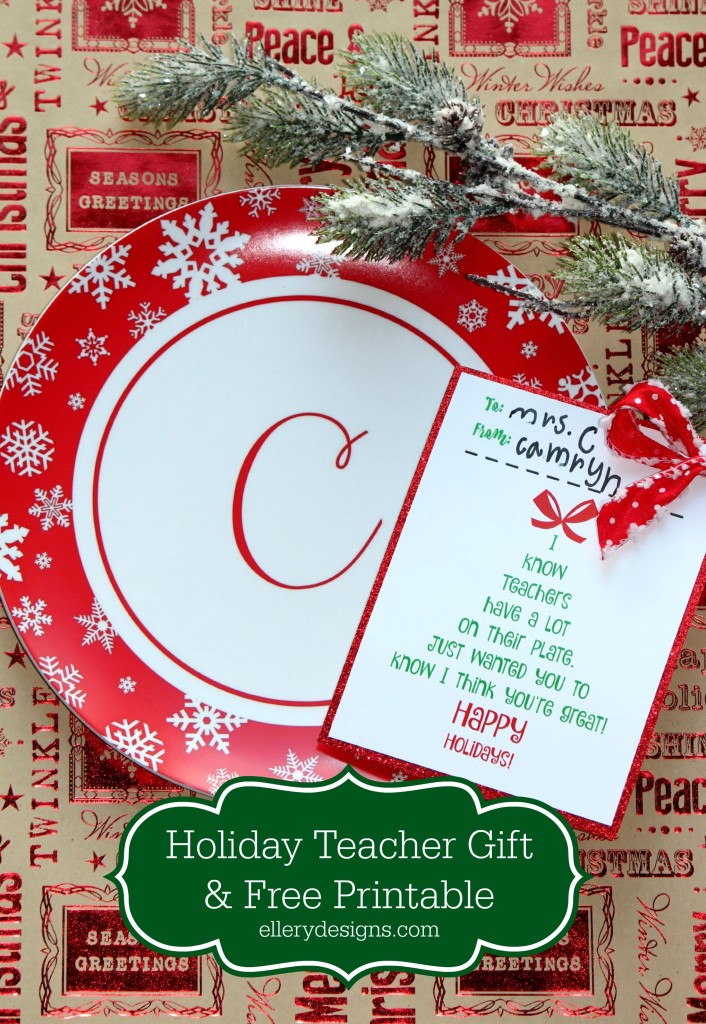 I am so excited to share this super cute holiday gift idea that is perfect for teachers and I created a free printable to go along with it! I'm all about a rhyming note so when I was brainstorming some ideas to go along with the plate this popped in my mind! I designed a free printable with the words displayed in the shape of a Christmas tree because why not?!
Shutterfly has a variety of adorable melamine plates. For my daughter's teacher, I purchased the snowflake print with monogram because snowflakes are classic and can be used all winter long and well, monograms are always a good idea. I love how versatile these are and plates make such great decor pieces. You've got to check out their amazing collection – they make such great gifts and guess what? They are offering 40% off site wide thru 10/25 so don't miss out! Head over to Shutterfly and enter code FREE40 at checkout.
I know it's early but how great will it feel to get a few people checked off your Christmas lists?! When I showed my daughter and asked her to sign her name she looked at me like, I thought it was Halloween mom? Sorry kiddo, this is what happens when mom is a blogger. Ha! Download the free printable below by right clicking on the image and Save to your computer. Enjoy!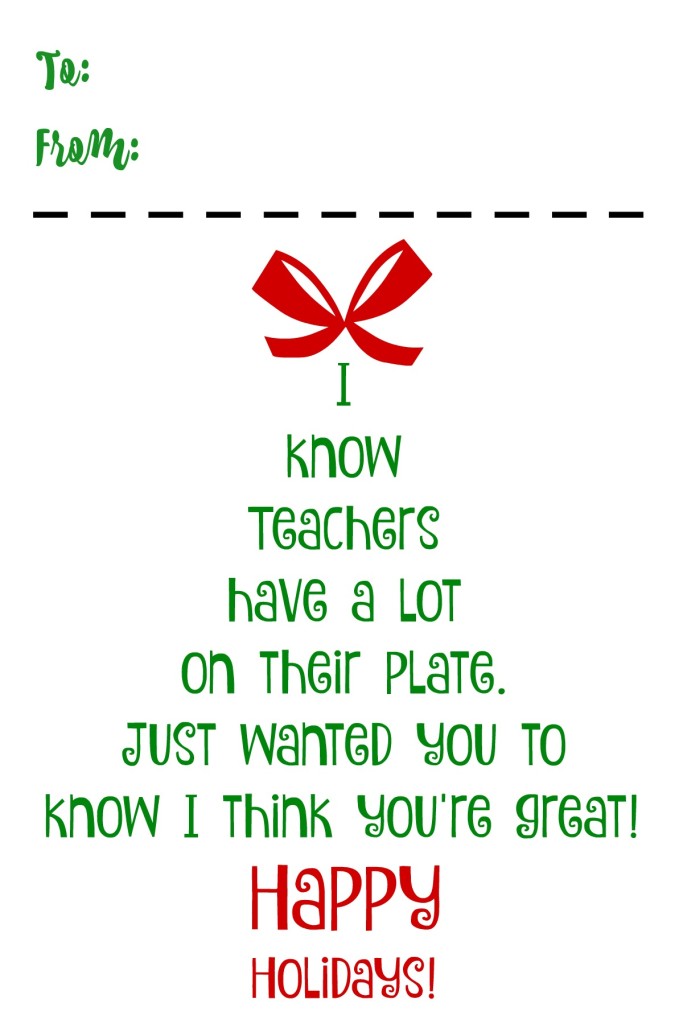 I'm all about sharing unique gift ideas and I hope you guys love this. Which Shutterfly plate is your favorite?