Happy, Happy, Birthday to you, to you, to you! (If you watch Sprout, you know what I'm talking about) HAPPY 4th BIRTHDAY CAMRYN JOLEE! I can't believe our sweet, funny, beautiful and smart little girl is already FOUR. We are so excited to celebrate with you at your party today and so incredibly blessed to call you ours. I thank God every single day for you.

Happy Birthday Miss Cami!! We love you SO much. XOXO

NOTE: This post was supposed to be scheduled for Saturday and I just realized it never posted. She had a blast at her birthday party with all of her family and friends! Here's a little sneak peek that my friend Amy took at the party of her daughter and Cami. So sweet.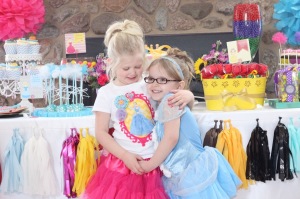 XOXO, m