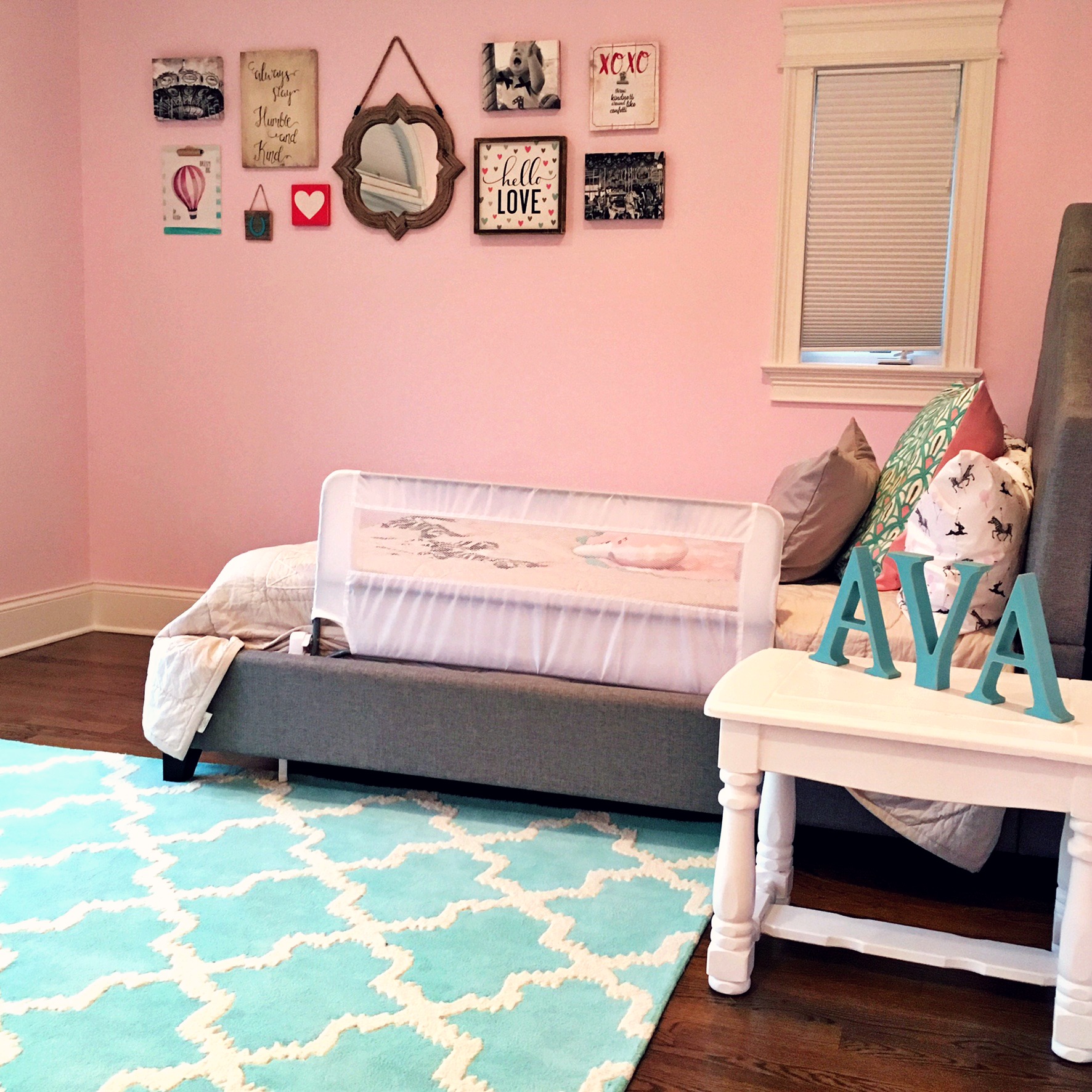 I had the pleasure of putting together this cute gallery wall in my favorite little client's room who is almost two. The room was painted a pretty cotton candy pink that is the perfect accent for the adorable Carousel bedding purchased at The Land of Nod along with the matching canopy. The darling gray tufted panel bed was purchased at Wayfair.com. I love the girly touches but especially adore the black and white stripes throughout the room that will grow perfectly as she gets older. I'm obsessed with this aqua lattice patterned rug from PB Teen.
Here are a few of the things I picked out from Hobby Lobby and brought in. You can see we didn't use everything but I like to have a bigger selection to choose from when designing a gallery wall. I am obsessed with that pennant banner but the colors were too bold for the room so unfortunately had to pass on that.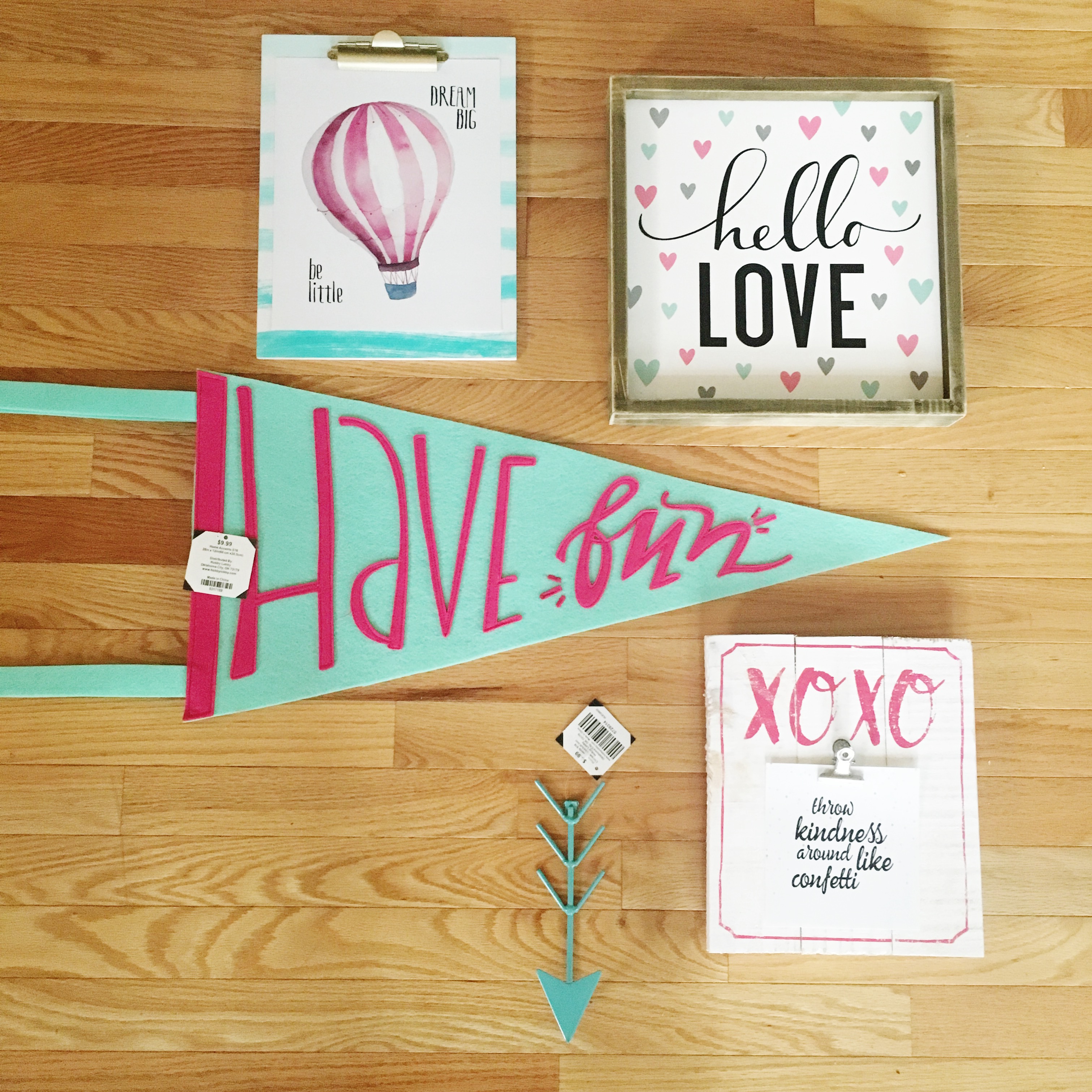 Her mom ordered the darling carousel canvases on the wall that fits perfectly with the theme. The Dream Big, Be Little and Throw Kindness Around Like Confetti prints are from These Bare Walls. Mirror was from HomeGoods and Humble & Kind sign is from etsy.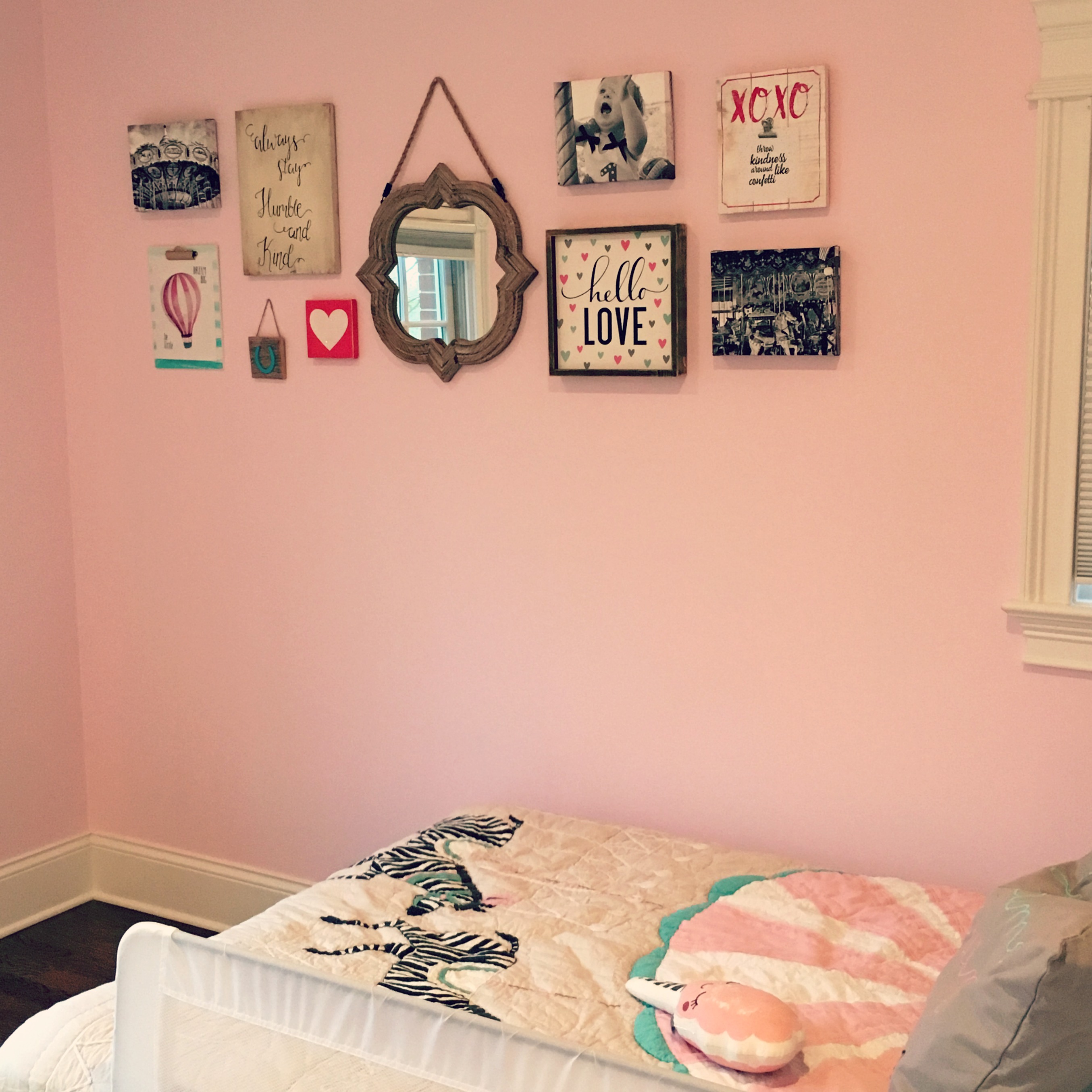 My personal favorite piece on the gallery wall is the Hello Love sign I found at Hobby Lobby. I also found the ombre clipboard and XOXO sign there. Hot Pink Glitter Heart is from Just Add Sunshine Inc. Love how it all turned out and just can't get over that rug!! With a mix of things her mom already purchased and a few things I brought in, the gallery wall is complete and the little customer is more than pleased! Her mom told me she says "Wow!" every time she walks in! How cute is that?! Hope you're left inspired – what piece is your favorite on the gallery wall?